Breakdown Of Police Salary In Nigeria For Each Rank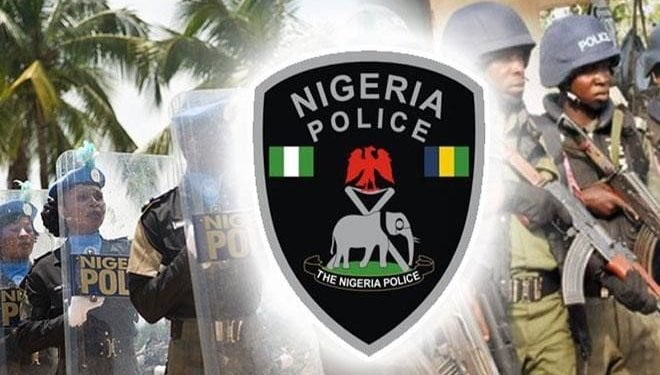 The breakdown of policy salary for each rank in the Nigeria Police Force (NPF) has emerged amid the ongoing #EndSARS protests in various states in Nigeria.
Naija News that an image showing the police salary for each rank in the Nigeria Police Force (NPF) surfaced on the internet following a demand made by #EndSARS protesters for police salary to be increased.
This online news platform understands that protesting youths in Nigeria are agitating for the end to Police brutalization and extra judicial killings of Nigerians. The protesters have been on the streets for more than a week now, protesting the brutalities, humiliation, and extortion of Nigerians, especially the youths.
The protesters demanded an end to the Special Anti-Robbery Squad (SARS), a police unit under the Force Criminal Investigation and Intelligence Department headed by the Deputy Inspector General of Police Anthony Ogbizi, using a hashtag: #EndSARS.
On Sunday, October 11, 2020, the Inspector General of Police (IGP) Mohammed Adamu disbanded SARS following a widespread protest from Nigerians worldwide.
However, since the announcement that SARS has been scrapped, the protesters have refused to leave the streets, which a Presidential Advisory Committee says might force the Federal Government to take drastic measures against the protesting youths.
The #EndSARS campaigners are insisting that  the Federal Government led by President Muhammadu Buhari should "increase police salary so that they are adequately compensated for protecting lives and property of citizens."
Amid this demand, here is the police salary for each rank.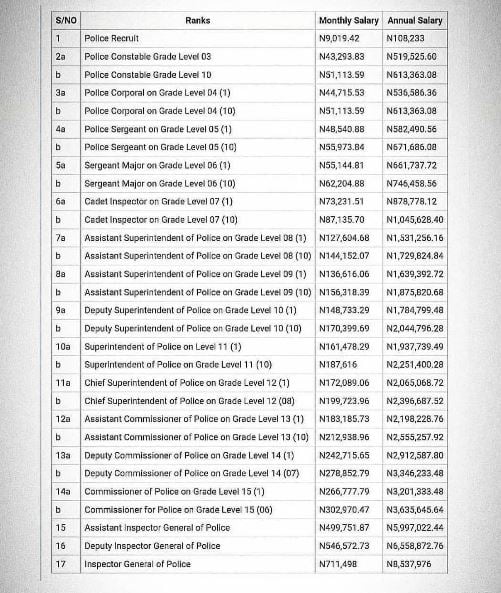 Download NAIJA NEWS app: