Sanwo-Olu Sponsoring Thugs To Attack #EndSARS Protesters In Lagos – Nnamdi Kanu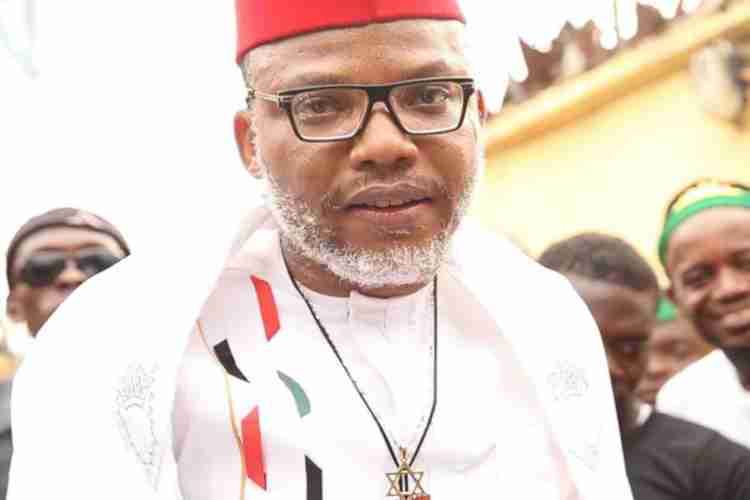 The leader of the Indigenous People of Biafra (IPOB), Nnamdi Kanu, has alleged that the Governor Babajide Sanwo-Olu sponsored thugs to attack #ENDSARS protests in Lagos state, Nigeria's commercial city.
Naija News reports that protesting youths in Nigeria are agitating for the end to Police brutalization and extra judicial killings of Nigerians. The protesters have been on the streets for six days now, protesting the brutalities, humiliation, and extortion of Nigerians, especially the youths.
The protesters demanded an end to the Special Anti-Robbery Squad (SARS), a police unit under the Force Criminal Investigation and Intelligence Department headed by the Deputy Inspector General of Police Anthony Ogbizi, using a hashtag: #EndSARS.
On Sunday, October 11, 2020, the Inspector General of Police (IGP) Mohammed Adamu disbanded SARS following a widespread protest from Nigerians worldwide.
However, since the announcement that SARS has been scrapped, the protesters have refused to leave the streets, which a Presidential Advisory Committee says might force the Federal Government to take drastic measures against the protesting youths.
On Thursday, thugs conveyed to protest venues with government owned BRT buses, attacked #EndSARS protesters in Lagos.
Displeased with the development, Kanu alleged in a tweet that: "The world MUST see what Gov. Babajide Sanwo-Olu @jidesanwoolu is doing. Let it be known that this man has unleashed his armed thugs to kill innocent protesters in Lagos. Thugs conveyed to protest venues with government owned BRT buses."
The world MUST see what Gov. Babajide Sanwo-Olu @jidesanwoolu is doing. Let it be known that this man has unleashed his armed thugs to kill innocent protesters in Lagos. Thugs conveyed to protest venues with government owned BRT buses.@USinNigeria @StateDept take note! #EndSWAT pic.twitter.com/HZFydnxTOE

— Mazi Nnamdi Kanu (@MaziNnamdiKanu) October 15, 2020