Nigerian Youths Reject Sowore, Tell Him To Leave Venue Of #EndSARS Protest (Video)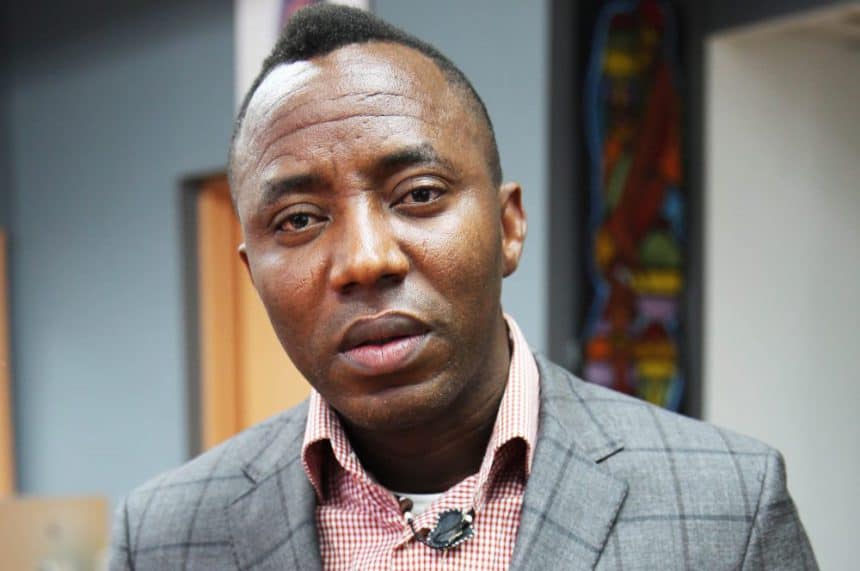 The youths in Abuja demanding the government bring an end to all forms of police brutality have told Omoyele Sowore that he is not welcome at their protest.
As seen in a video that is going viral on the internet, Sowore, former presidential candidate and convener of the #RevolutionNow movement attempted to join the protesters in Abuja, but he was told point blank that he wasn't welcome and that he should leave.
The youths could be heard speaking pidging English saying "we no want you here" even as Sowore attempted to calm them down.
Watch the video.
"@visualData9: #Breaking: @YeleSowore is at the protest ground again and the youths are demanding that he leaves. #AbujaProtests #EndPoliceBrutalityinNigeria #EndSWAT #EndSARS pic.twitter.com/Hlf1svF7Q4

— GIDITRAFFIC (@Gidi_Traffic) October 15, 2020
There had been fears that some people are planning to hijack the #EndSARS, #EndSWAT, and #EndPoliceBrutality protests with calls that the protests should not be turned into a political gathering.
It is believed that the youths' rejection of Sowore is a sign that the youths do not want any political tone to be added to their protests as they demand a total reform of the Nigeria Police Force.
Meanwhile, #EndSARS protesters numbering over 1,000 have laid siege on the main gate of the National Assembly.
The protesters returned to the National Assembly gate after they protested there on Wednesday.
As a result of the sheer number of protesters, policemen and other security agents quickly shut the gates to the National Assembly.
Download NAIJA NEWS app: