Known Elements Have Hijacked #EndSARS Protests – Segalink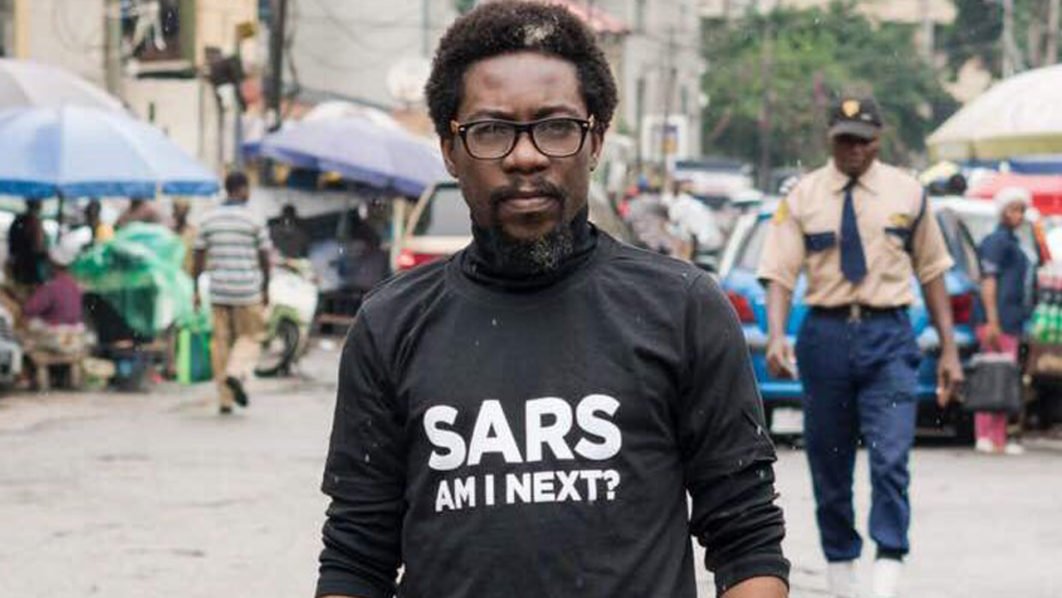 Social media activist and convener of the #EndSARS movements, Segun Awosanya, popularly known as Segalink, has accused 'known elements' of hijacking protests nationwide.
Recall that Nigerians have taken to the streets to protest extrajudicial killings and brutality by the now-disbanded Special Anti-Robbery Squad (SARS).
Following pressure from protesters the Inspector General of Police (IGP), Mohammed Adamu, disbanded SARS and announced the formation of a new unit called Special Weapons and Tactics (SWAT) Team.
He also ordered former operatives of the disbanded SARS to submit themselves for psychological and medical examination at the Force HQ.
Unsatisfied with the IGP's actions so far Nigerians on social media began another advocacy using #EndSWAT as a replacement for #EndSARS which was the number one trend globally for more than 48 hours.
Nigerian youths vowed to continue with protests in Lagos and Abuja.
Causing further storm on social media were reports of some leaders of the #EndSARS campaign meeting with four state governors and billionaires to find a solution to the continued strike.
Those at the meeting were Dipo (OgbeniDipo), Aisha Yusufu, Pamilerin, Folarin Falana (Falz), Ayo Balogun (Wizkid), Governor Babajide Sanwo-Olu, Governor Dapo Abiodun, Governor Abdulrasaq Abdulrahman, Governor Ifeanyi Okowa, Alhaji Aliko Dangote, Tony Elumelu amongst others.
But activist, Aisha Yesufu, stated she was lured into the meeting, adding that she would not have attended it in the first place if she knew the agenda.
"Let it be known that I, Aisha Yesufu is not interested in being in any committee. The streets are where I belong not the table. That's my strength! Let those who are good at the table be put forth. We must always put our best foot forward!" she tweeted on Wednesday.
Also, Pamilerin claimed he was unaware of the meeting before he was sent a link to join in.
Reacting in a series of tweets, Segalink wrote: "They never fought for you. They waited for the advocacy to mature and seek to sow discord just to take over the narrative for their hidden agenda. You know them. They care less if you live or die. Keep your eyes peeled. Focus on the Goal.
"Hustlers being controlled by the lust after money are playing games and throwing narratives around. Your rights to protest must never be commercialised for any agenda. Check the patterns and note the players while keeping your focus.
"The attempt to hijack the #EndSARS #ReformPoliceNG Movement by known elements who were against it from day one and had to be a part now for fame and earnings is not surprising. They felt they can demonise me and take ownership by force. But they'll fail again as always.
"Special thanks to @SavvyRinu et all, who started the organic protest before the hijackers took it over. We shall overcome. #EndSARS #ReformPoliceNG."