#EndSARS: What Gov. Sanwo-Olu Discussed With President Buhari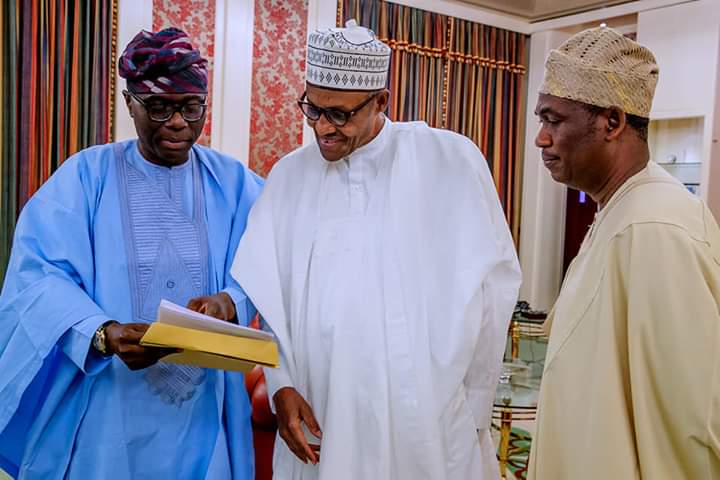 Governor Babajide Sanwo-Olu has revealed details of his meeting with President Muhammadu Buhari at the Presidential Villa.
Naija News reports that Sanwo-Olu had met with Buhari due to the ongoing #EndSARS protest in Lagos State.
The Lagos governor who on Tuesday marched with protesters had promised to tender a letter containing their demands to the president.
The youths are protesting against police brutality, extortion, kidnapping and extra-judicial killings.
While presenting the demands to Buhari, Sanwo-Olu said, "They (protesters) said we should release all the protesters and we have released them.
"They said we should set up a Trust Fund to pay compensation to the families of those who have died. I have set up my own Trust Fund today and I have announced it.
"The third one, they said we should set up like a small enquiry for people that are bitter. So, tomorrow the IGP is coming to Governors' Forum and he is going to ask each one of us to set up a five-man team.
"The final one is that we should increase the salary of the Police. The IGP said he is working on that. The IGP said he is going to be working to take some of them through psycho-social treatment.
"They would go to Force Hospital where they will go through a thorough medical evaluation. The ones that can still be absorbed; they will. Everything is working well."
He explained that Buhari restated his commitment to embark on a holistic reform of the entire Police Force.
Download NAIJA NEWS app: