US President, Donald Trump's New COVID-19 Test Result Revealed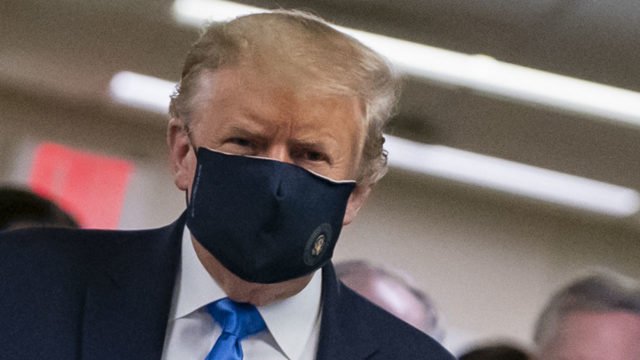 The United States President, Donald Trump has been confirmed negative for Coronavirus disease by a White House physician, Naija News reports.
According to Dr Sean Conley in a statement on Monday, October 12, several antigen tests carried out on the president returned negative, adding that there's no way he could possibly infect people around him with the virus hence.
Conley revealed that Trump was tested repeatedly using the Abbott BinaxNOW antigen card. According to him, the medical team did not rely on testing alone to confirm that he was no longer in danger of transmitting the virus.
"Repeatedly negative antigen tests, taken in context with additional clinical and laboratory data, including viral load, subgenomic RNA and PCR cycle threshold measurements as well as ongoing assessment of viral culture data all indicate a lack of detectable viral replication," Conley revealed in a memo to White House press secretary Kayleigh McEnany on Monday, Naija News understands.
Naija News also understands that President Trump on Monday left the White House to Sanford, Florida, for a campaign rally after the last of such held in Duluth, Minnesota, on September 30th.
Meanwhile, Bussa Krishna, President Donald Trump's secret prayer warrior and worshipper has reportedly died while fasting for the president to recover from COVID-19 disease.
Source: Naija News