'They Are Same Murderers' – Nigerians Reacts As IGP Replaces SARS With SWAT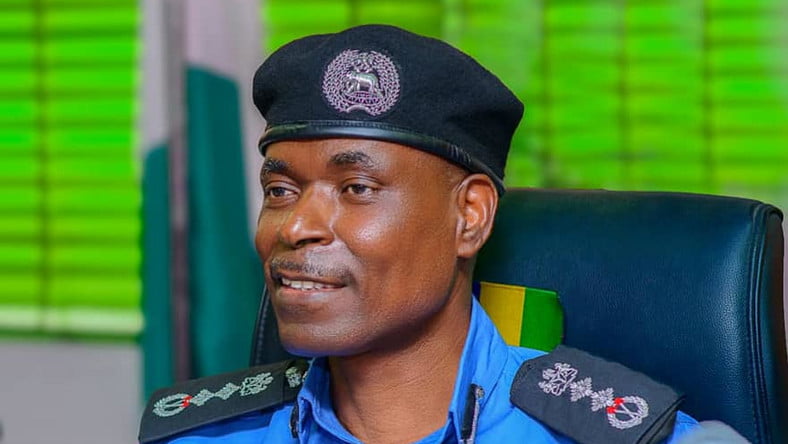 Earlier, it was reported that Mohammed Adamu, the Inspector General of Police (IGP), on Tuesday set up a new tactical unit to replace the disbanded Special Anti-Robbery Squad (SARS).
In a statement by the Force spokesman, Frank Mba, the new unit is named Special Weapons and Tactics Team – (SWAT).
IGP also directed all operatives of the now-defunct SARS to report at the Force Head Quarters in Abuja for debriefing, psychological and medical examination.
Read more here:
Meanwhile, Nigerians have taken to Twitter to react to the development.
Read reactions below:
Why are they changing the username instead of deleting the account?!!!
Nobody asked you to change SARS to SWAT!!! Oga delete it!?#SarsMustGoNow #SARSMUSTEND #EndSWAT

— Crackheadextra (@crackheadXtra) October 13, 2020
From NEPA to PHCN nothing changed, from SARS to SWAT I doubt anything will change.

We need a reform asap!!#SARSMUSTENDNOW

— Ahmed Musa (@ahmedmusa_00) October 13, 2020
They want to change name as usual from SARS to SWAT.

They want to KEEP the same MURDERERS in the so-called new unit SWAT claiming that they will undergo psychological assessments & training.

Can you see that the Govt doesn't care about your lives, safety, growth & well-being? https://t.co/AtR0M20nrK

— COURAGE or nothing? (@MomentsWithBren) October 13, 2020
Never let your sense of morals prevent you from doing what is right.

I'm super proud of my generation.

My take on this SWAT issue is that it came too fast without extensive planning and evaluation of matters on ground..can they be trusted?!!#SARSMUSTENDNOW #ENDSARSOPPRESSION pic.twitter.com/MEncWE8idF

— FRANK LUCAS? (@ARIDICA_INC) October 13, 2020
SARS to SWAT is like Close up to Oral B, nah still toothpaste ?

Oga #EndSWAT jor #SARSMUSTENDNOW

— LBM™ (@LBMtweet) October 13, 2020
SWAT? Wonder how they came up with that absolutely original idea. Must have been a long brainstorm session before they came up with such a unique name that nobody ever thought of before now.

— Boogey (@BoogeyThat) October 13, 2020
Special Anti-Robbery Squad(SARS) almost finished Nigerian youths, and now we have Special Weapons and Tactics (SWAT). They have 'Weapons' in their name. They didn't even allow us to end one war. pic.twitter.com/AFMTDRGG86

— BeksFCB (@Joshua_Ubeku) October 13, 2020
Which one is SWAT again? Omo let's #EndSWAT before it even begins

— Victor S. (@TheBabaIbeji) October 13, 2020
Remember this tweet? I see that the IGP has now set up a new SWAT team. Some people are now saying that government gives me expo. ? https://t.co/clE2i5Lu5F

— Dr. Joe Abah (@DrJoeAbah) October 13, 2020
Them: What do you do for a living ?

You: Who are you sir ?

Them: We are SWAT

You: Soro soke werey

Them: We are SARS #EndSWAT #SARSMUSTEND

— Upcoming FBi? (@Updateboyx) October 13, 2020
The reason we don't want SWAT ❌ pic.twitter.com/IlmPCeFYJa

— Vicky too much Grace ? ? #EndSARS (@VickyShegzy) October 13, 2020
SWAT sounds even more dangerous than SARS tbh ?? #EndSWAT

— Duke of Ibadan ?️ (@AsiwajuLerry) October 13, 2020
SARS to SWAT in this country is just Skye Bank to Polaris, nothing fit change.

— Duke of Ibadan ?️ (@AsiwajuLerry) October 13, 2020
So this would be SWAT?? pic.twitter.com/cGhVwvSfRU

— Zeus⚡ (@TunzDev) October 13, 2020
I now baptize you SARS in the name of the President, the IGP and the Governors. You will now be called SWAT.

— Mazi Gburugburu (@Mazigburugburu1) October 13, 2020
Source: Naija News