Amidst #EndSARS Protests, Wike Accuses FG Of Imposing More Burdens On States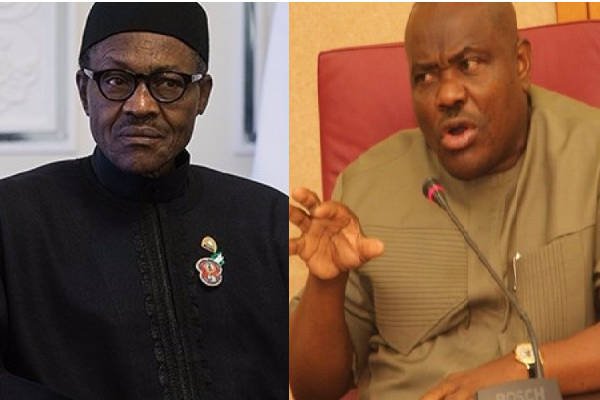 The Governor of Rivers State, Nyesom Wike has accused the federal government led by President Muhammadu Buhari of inflicting fresh financial burdens on state governments.
Wike who spoke in reaction to the special salary structure and other entitlements recently approved for teachers by the President said such should not have been done without first consulting the state governments.
He added that while he is not against making life better for the teachers, relevant stakeholders should have been carried along in the planning and implementation of such policies.
Naija News recalls President Buhari had on the occasion of the 2020 World Teachers' Day, announced the approval of a special salary scale for teachers in the country. He also reviewed their number of years of service from 35 years to 40 years.
According to the President, the new approval is in recognition of the roles of teachers in nation-building and to encourage them in delivering better service. He has accordingly instructed the Minister of Education to facilitate the implementation of the new approvals.
Wike expressed worries that the failure of the federal government to carry along the state governments is capable of creating fresh crisis in the education sector.
He argued that such policies should have been properly planned and implemented without politicizing it, further criticizing the federal government for not considering the need for the review of the revenue sharing formula between the state and federal governments.
A statement by the State Commissioner for Information and Communication, Paulinus Nsirim quoted the Governor as saying: "Instead, the Federal Government is imposing a new financial burden on the States without consulting them. While it is good to give teachers a new salary scale, it is also important not to politicize such a sensitive issue".
Wike spoke when he hosted the board of the College of Medical Sciences of the state's university who visited him at Government House, Port Harcourt.
He assured that his administration would continue to provide the necessary support and infrastructure for the college.
"The students will not be stagnated because the school will be made fully functional with both infrastructure and learning equipment.
"We are setting up the basic foundation for you to build on. The Medical College is my dream and I will provide everything required to make sure it is fully functional.
"It is very expensive to run a Medical College but we are not deterred. We shall build the hostels as requested as soon as we get the designs," he said.
Meanwhile, Governor Wike on Monday evening, announced that all forms of protest and particularly the #EndSARS protest have been banned in Rivers State.
He argued that since the Inspector-General of Police has dissolved the SARS unit, there was no need for the protests to continue.
Download NAIJA NEWS app: