PDP BoT Meets Over Ondo Election, SARS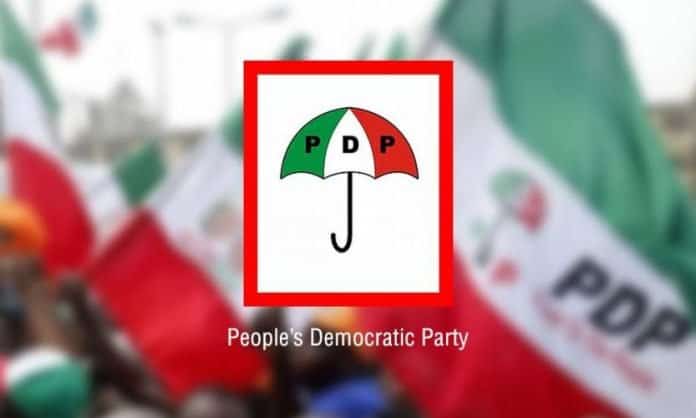 The Peoples Democratic Party (PDP) Board of Trustees (BoT) on Monday met at the party's national secretariat, Wadata Plaza, Abuja.
It was gathered that the meeting was called to discuss the disbandment of the Special Anti-Robbery Squad (SARS) a unit of the Nigerian Police Force, following nationwide protest about its model of operations.
"The party is pleased with the manner government respected the wish of ordinary Nigerians by dissolving SARS," a top PDP source told The Punch.
"The Inspector-General of Police, Mohammed Adamu has done well. So, the gathering of these eminent personalities is to make the position of the BoT known.
"Also, they will take a cursory look at Saturday's governorship election in Ondo state. I can't speak on this much because the National Working Committee will make the position of the party clear on the matter."
Meanwhile, President Muhammadu Buhari on Monday addressed Nigerians on the scrapping of the Special Anti-Robbery Squad (SARS), a unit of the Nigeria Police Force.
Speaking at the launch of the Presidential Youth Empowerment Scheme (P-YES), aimed at creating 774,000 jobs across the LGAs in the country, Buhari promised that the disbanding of SARS is the first step to extensive police reforms by his administration.
Read President Buhari's FULL STATEMENT below:
'I will like to use this opportunity to say a word on the recent genuine concerns and agitations by Nigerians about the excessive use of force and in some cases extra-judicial killings and wrongful conduct of the men of the Nigerian Police Force.
"The disbanding of SARS is only the first step in our commitment to extensive police reforms in order to ensure that the primary duty of the police and other law enforcement agencies remains the protection of lives and livelihood of our people.
"We will also ensure that all those responsible for misconduct or wrongful acts are brought to justice.
"We deeply regret the loss of life of the young man in Oyo State during the recent demonstrations.
"I have directed that the circumstances of his death should be thoroughly investigated.
"Meanwhile, it is important to recognize that the vast majority of men and women of the police force are hardworking and diligent in performing their duties.
"The few bad eggs should not be allowed to tarnish the image and reputation of the force."
Download NAIJA NEWS app: