2021 Budget: Buhari, Osinbajo To Spend 3.2bn On Travels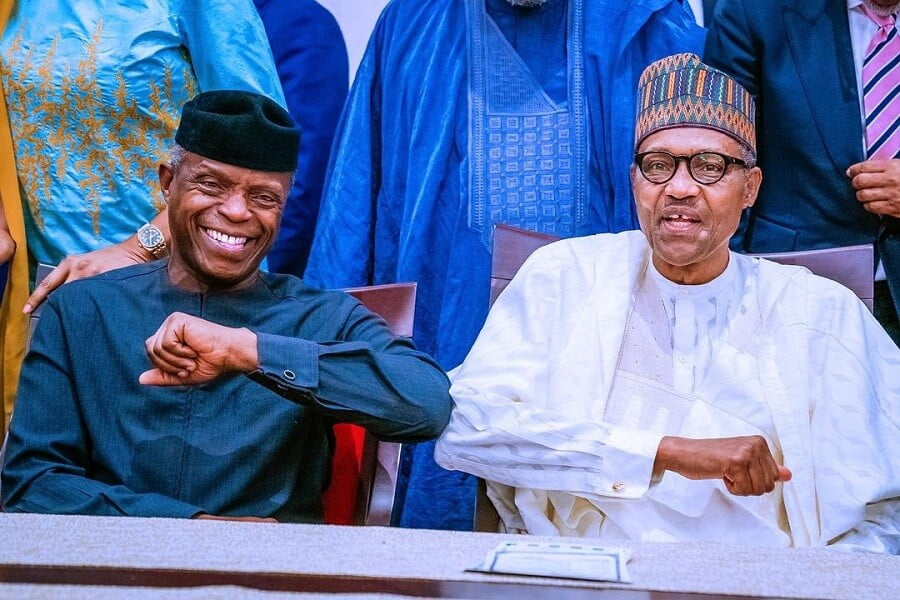 The 2021 budget will see President Muhammadu Buhari and his Vice, Yemi Osinbajo, spend the sum of 3.2 billion on travels.
The expenditure is stated in the 2021 budget proposal presented at the National Assembly by the President on Thursday.
The details of the budget released by the Budget Office of the Federation, disclosed that the President proposes to spend 2.426 billion on local and international travels in 2021.
Out of the proposed spending, 1.651 billion is budgeted for foreign travels while 775.602 million is earmarked for local trips.
The sum of 4.135 billion is budgeted for State House operations.
In the Vice President, Prof. Yemi Osinbajo's office, a total of 1.079 billion is budgeted for State House operations out of which 801.035 million is proposed for local and international travels.
The Office of the Vice President propose to spend  517.060 million on international travels, and another 283.974 million on local trips.
For foodstuffs, catering materials, refreshments and meals the offices of the President, Vice President, Chief of Staff and Chief Security Officer to the resident are asking for  582,592,638.