Nigeria Breaking News, Today, Thursday, 8th, October, 2020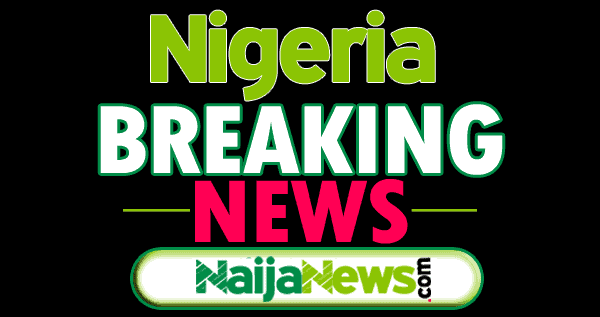 This is a roundup of some breaking news in Nigeria for Today, Thursday, 8th, October 2020
WTO DG: Okonjo-Iweala Sail Through The Final Round
Nigerian candidate contesting for the post of the Director-General of the World Trade Organisation (WTO), Ngozi Okonjo-Iweala has scaled through to final stage as three other candidates have fallen out of the race after failing to secure enough votes.
This was disclosed today 7th October 2020, as Ngozi Okonjo-Iweala, and South Korea's Yoo Myung-hee have advanced to the final round of selection to become the next director-general of the World Trade Organization (WTO).
Kaduna Govt Announces Nuhu Bamali As New Emir Of Zazzau
The Kaduna State Government has announced Alhaji Ahmed Nuhu Bamalli as the new Emir of Zazzau.
His appointment as a replacement for the late Alhaji Shehu Idris who died on Sunday, 20th September was announced by the government on Wednesday, 7th October.
Ondo: I Will Finish Your Projects – Akeredolu And Jegede Trade Words During Debate (Video)
Two governorship candidates in the scheduled October 10 governorship election in Ondo State, traded words when they met on Wednesday during an election debate ahead of the Saturday election.
Governor Rotimi Akeredolu, candidate of the All Progressives Congress (APC), and Barrister Tayo Jegede, candidate of the Peoples Democratic Party (PDP) attempted to convince the electorate on why they each qualify to get the people's votes.
President Buhari Renews Okhiria Appointment As NRC MD
President Muhammadu Buhari on Wednesday approved the re-appointment of Freeborn Okhiria as the Managing Director of the Nigerian Railway Corporation (NRC).
This was made known in a statement by the Director, Press and Public Relations, Federal Ministry of Transportation, Eric Ojiekwe.
Ondo 2020: Tinubu Misses Governor Akeredolu's Mega Rally
Bola Ahmed Tinubu, the National Leader of the All Progressives Congress (APC), on Wednesday missed the final mega rally of the APC in Ondo State.
Naija News reports that the Ondo governorship election will hold on Saturday, October 10, 2020.
Download NAIJA NEWS app: