How Bola Tinubu 'Laundered Billions' In Alpha-Beta Fraud Exposed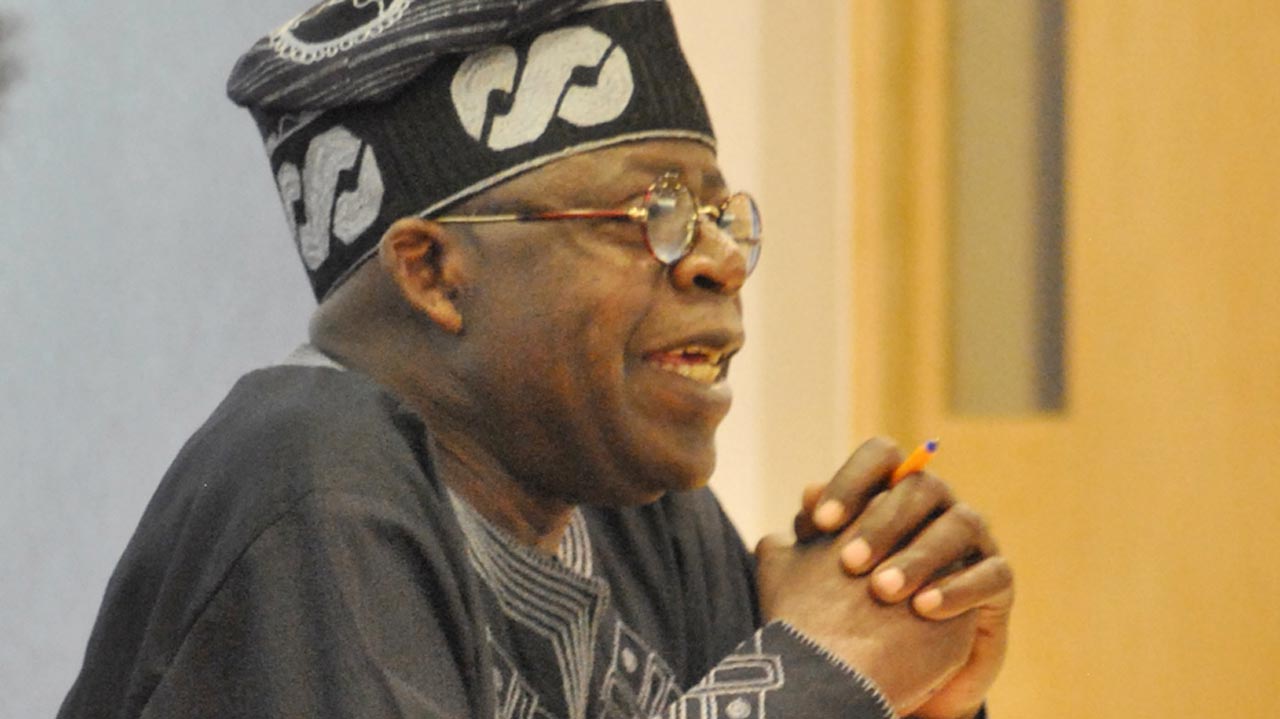 A court documents relating to litigation involving former Lagos governor, Bola Tinubu, has revealed how Vintage Press, publishers of The Nation newspaper, reportedly received N1 billion alongside two other printing firms.
A report on monitored on The Peoples Gazette by Naija News said Dapo Apara who filed a statement of claim recently at the Lagos State High Court, described how funds were moved in apparent money laundering from Alpha-Beta Consulting to businesses and individuals allegedly linked to Tinubu.
Alpha-Beta Consulting, Naija News understands is a company that was previously a contractor to the Lagos government and managed the state's internally generated revenue in exchange for a commission.
Apara was amongst the earliest executives of Alpha-Beta Consulting. The firm has been accused of being a conduit that channels Lagos public funds into Tinubu's political empire.
Alpha Beta illicitly transferred N1 billion to the company that publishes The Nation, and two other printing companies namely Afkar Printing Press and Lagoon Press Limited in 2017, Apara claimed in his statement.
However, the document presented, did not clarify the stated purposes of the N1 billion suspicious transfer or how much of it went to The Nation, a newspaper, Tinubu is widely adjudged as the owner, a claim neither he nor the company has denied after years of being in circulation.
In his statement of claim,  Apara described Tinubu as a "controlling interest" in Alpha Beta Limited who hid his connection with Alpha Beta from the public.
A writ on October 2 that circulated alongside the 40-page court documents which has gone viral, says Tinubu and Alpha-Beta must enter a defence in the matter within the next 42 days.
Meanwhile, Apara's court filings is coming months after he accused Tinubu, who is the National Leader of the All Progressives Congress (APC), Nigeria's ruling party, of easing him out of the company he founded.
Apara submitted a cornucopia of corruption allegations against Tinubu at the EFCC, which has failed to expedite its probe into the matter.
Meanwhile, the management of The Nation is yet to issue a statement regarding the alleged fraud same as Tinubu.
Lagos has had successful administrations since 1999 that are loyal to Tinubu, who left office himself in 2007 after two terms. The state has continued to shield its use of public funds from the taxpayers, and multiple court orders to comply with freedom of information and other transparency laws are frequently ignored.
Source: Naija News