Scrapping Of Federal Agencies Will Lead To Job Loss – Senate Tells Buhari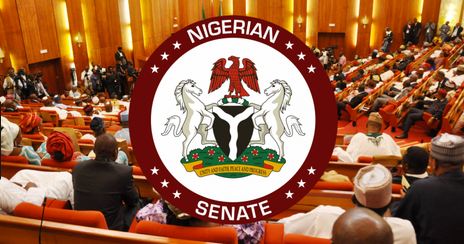 Scrap Irrelevant Federal Agencies, Senate Tells President Buhari
Reduction Of Lawmaker Allowances Will Never Reduce Cost Of Governance – Senate
Senators have once again appealed to President Muhammadu Buhari led administration to scrap some federal agencies in order to save the cost of governance.
The red chamber took the decision following the approval of the report of its joint committee on Finance and National Planning on the 2021-2023 Medium Term Expenditure Framework and Fiscal Strategy Paper presented by the Chairman, Solomon Adeola.
Speaking after the approval of the report, the Senate President, Ahmad Lawan, agreed with the submissions of earlier speakers during the debate that the cost of governance was too high and that a lot of the agencies must be scrapped to save the nation's economy.
He said most of the agencies were created to serve specific purposes but noted that they were still being retained many years after.
"It is not the reduction of the National Assembly budget that would reduce the cost of governance. There is no money in the National Assembly. Our budget is just about N128bn out of a national budget of N13trn.
"We cannot reduce the cost of governance just by reducing the cost of running the activities of the National Assembly. We need to have a holistic, practical and realistic way of reducing agencies and cost of running those agencies that would survive."
However, Naija News recalls President Muhammadu Buhari earlier in April 2020 approved the implementation of a report submitted by the presidential committee which recommended the reduction of statutory agencies of government from 263 to 161.
Download NAIJA NEWS app: