ISIS, Syrian Fighter's Clash Claims 90 Lives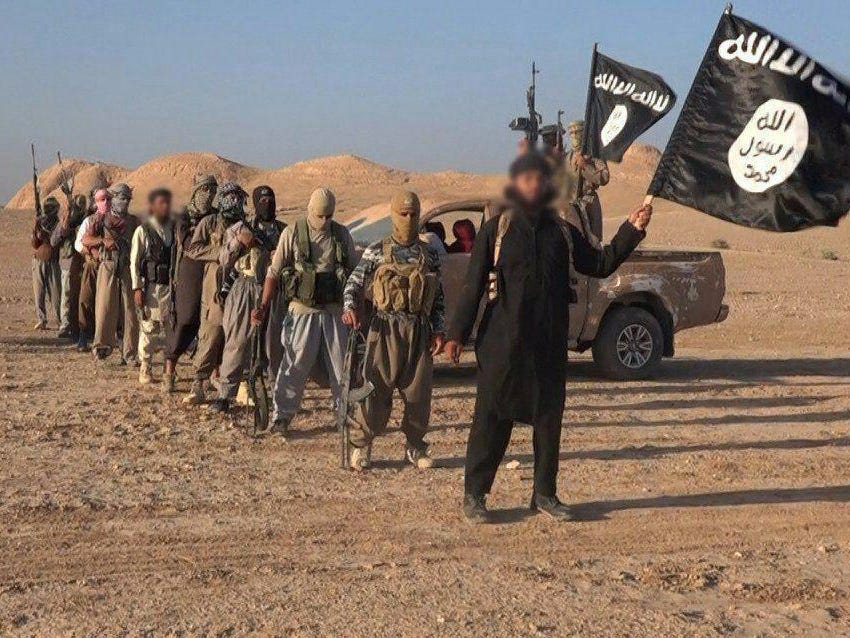 Ninety casualties have been reportedly recorded in October 2020 in the clashes that happened between the Syrian government fighters and fighters of the Islamic State of Iraq and Syria, ISIS.
According to a report by a war monitor, forty-one (41) combatant of the government died in the attacks while the jihadists also lost forty-nine (49) of its men.
The report revealed further that the casualties were recorded in clashes that happened in two separate areas of the vast desert that separates the Orontes valley in the west from the Euphrates valley in the east.
According to the Syrian Observatory for Human Rights, a Russian aircraft carried out strikes in support of their Syrian regime ally. It added that at least 10 government loyalists and 13 IS jihadists were murdered over the past 24 hours alone.
"IS is trying to prove that it is still strong," the observatory head Rami Abdul Rahman added.
Naija News reported in May 2020, that the leader of the Islamic State of Iraq and Syria, ISIS, Abdul Nasser Qirdash was arrested.
Nasser who was hinted to have taken the place of the former commander of the terrorist group, Abu Bakr al-Baghdadi, was reportedly arrested on Wednesday, May 20 by the Iraq special forces at a yet to be disclosed location.
However, Nigeria News reports that in September 2020, 13 pro-government fighters and 15 jihadists were killed while in early July 20 pro-government fighters and 31 jihadists were also killed. In August, IS claimed an attack, presumably mounted from the desert, that killed a Russian general near the Euphrates valley city of Deir Ezzor.