Woman Who Killed Her Own Children In Kano Explains Why She Did It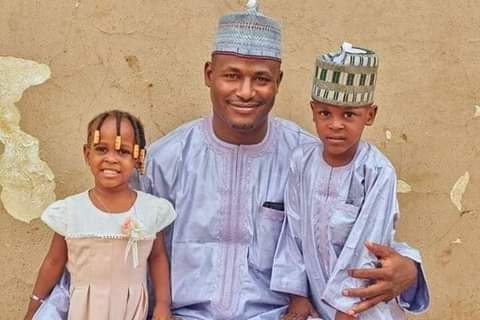 The woman who killed her own biological children allegedly because her husband married a new wife has explained that she wasn't in her right senses when the incident happened.
She told the police in her statement that she can't remember killing her own children.
It will be recalled as earlier reported by Naija News that the woman, identified as Hajia Hauwa Abdullah out of jealousy, killed her own biological children while the husband was away at the residence of the new wife.
Her five-year-old son, Yusuf Ibrahim, and his three-year-old sister Zahra'u Ibrahim were both killed by their mother on Saturday night. She also reportedly injured her 10 year- old relative, Aisha Sadiq.
The incident happened in the Sagagi Layin Yan Rariyaat area, Diso Quarters, Gwale LGA, Kano State.
She has since been arrested by operatives of the Kano State Police Command. But in her statement on the sad incident, the mother explained that she was not in her senses when she carried out the act.
"I saw my two children Zuhra and Yusuf attacking me with a knife or something." "I called my husband and told him what was happening, but he didn't believe me," she stated as quoted by a Police source.
"So I locked the house and escaped to my mother's house for safety" she added in her own account of what transpired.
It will be recalled that earlier, the uncle of the slain children, Sadik Haruna, told reporters that the woman had an argument with her husband because he had been jealous of him in recent months.
"She beat the children and used knife to cut them. Her sister's daughter (10-year-old) who was living with them was another victim but she survived with cuts on her hand and she is the witness when the incident happened."
"Ever since he got married she has refused to calm down," Sadik said. "And his marriage is no more than two to three months old."
He added: "The incident happened when the husband was away and in his new wife's place."
"She carried out the atrocities and ran away from the house."
The case has been transferred to State Criminal Investigations Department (SCID) for investigation.
Download NAIJA NEWS app: