SARS: Is Nigeria Government Serious About Reforming The SARS Police Squad?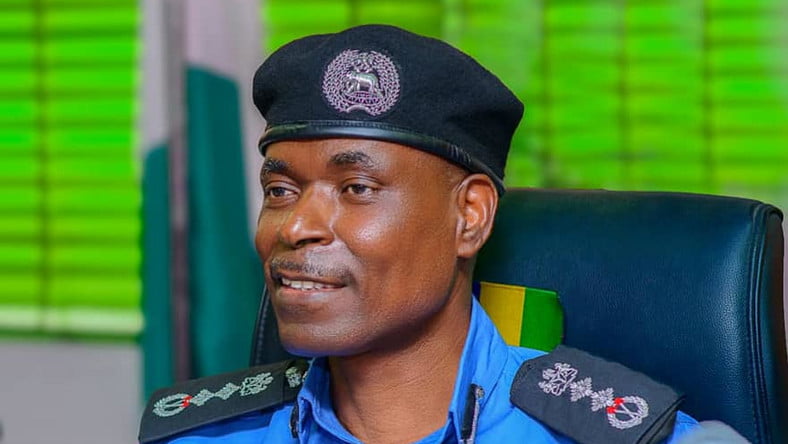 Amnesty International says it has evidence that the Nigerian government is not serious about reforming the SARS police force.
The group was responding to a statement issued by Inspector General of Police Mohammed Adamu on Sunday banning SARS and other special forces from setting up roadblocks in the country.
This follows complaints from thousands of Nigerians calling for the abolition of SARS due to allegations that its troops are killing or torturing people and accepting bribes from motorists.
Amnesty International's spokesman in Nigeria, Isa Sanusi, told the BBC that the government had long said it would restructure the force but had not seen any change.
"In 2015, the Inspector General of Police said it would be reformed. In 2018, the Vice President set up a committee to restructure it. In 2019, Inspector General Mohammed Adamu said it would be reformed but it was not possible," Isa Sanusi said.
He added: "If a person says he will fix something three times and he doesn't fix it then you have proof that it is not real."
Amnesty says what it wants is "the perpetrators to be arrested and brought to justice and the government has to make it clear to law enforcement that it will not tolerate human rights abuses."
Instructions for SARS
In a statement posted on Twitter by the Nigeria Police Force in a series of messages on Sunday, the Inspector General of Police has banned all special forces including FSARS, STS and IRT anti-terrorism groups from setting up checkpoints for vehicles search.
All police officers are also prohibited from carrying firearms without police uniforms. The statement said some officers were hiding behind this and were doing inappropriate things that were against the law.
The Inspector-General of Police also warned the forces against encroaching on people's privacy, especially by checking their cell phones, computers and other devices without any permission.
The statement said some SARS officers were arrested in Lagos on suspicion of human rights abuses, adding that an investigation would be launched into allegations of sexual harassment by SARS officers.
Officers are required to focus on crimes related to armed robbery, kidnapping and other heinous crimes for which the forces are established.
IGP BANS FSARS, OTHER POLICE TACTICAL SQUADS FROM ROUTINE PATROLS

– As Police Arrest 2 FSARS Operatives, 1 Civilian Accomplice in Lagos State

The Inspector-General of Police, IGP M.A Adamu, NPM, mni has banned the personnel of the Federal Special Anti-Robbery Squad (FSARS) and

— Nigeria Police Force (@PoliceNG) October 4, 2020
Nigerians have expressed frustration
Thousands of Nigerians have taken to social media since Saturday night to express their frustration and call for an end to the SARS' activities, using hashtags such as #EndSARS #EndSarsSNow #EndPoliceBrutality.
All three hashtags are among the most talked-about on Twitter.
The move by the Nigerian Police Force follows a series of videos circulating on social media showing SARS officers abusing people by extorting money and even shooting people.
One of the videos circulating on social media showed a man being thrown into a car and taken away.
Earlier, the Lagos State government said it would take action against officers of the Special Anti-Robbery Squad and SARS.
The safety of our residents is my number one duty as the CSO of Lagos. So, reading reports of seemingly unlawful exploitation by the people charged to protect is very worrying & needs to be addressed immediately. Be assured that appropriate actions will be taken, & speedily too.

— Babajide Sanwo-Olu (@jidesanwoolu) October 4, 2020
"Reports of seemingly unlawful exploitation by the people charged to protect is very worrying," Governor Sanwo-Olu said in a Twitter message.
Be assured that appropriate actions will be taken, & speedily too.
Amnesty International has already called for the SARS' operations to be called off as a result of extrajudicial killings and torture of suspects.
Although Governor Sanwo-Olu has promised to take action, the force is operating under the auspices of the Federal Government of Nigeria, which indicates that there is no certainty as to what action the governor will take.
The Inspector-General of Police has reaffirmed his commitment to Nigerians to reform the work of the Police Force which will be active in protecting civil liberties and safeguarding the rights and ensuring public safety.
He called on Nigerians not to allow the behaviour of a minority of police officers to influence their trust and confidence in the police force.
Download NAIJA NEWS app: