Akeredolu: I Will Love To Be Remembered As Awolowo Of My Time- Akeredolu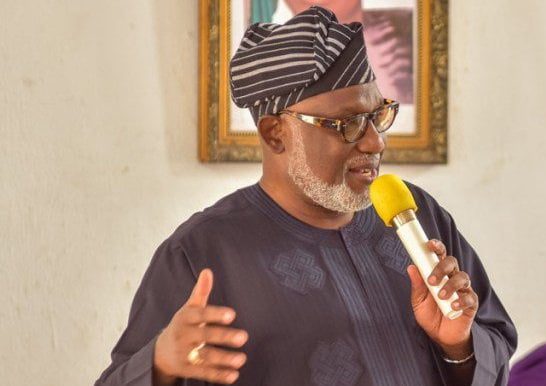 Awolowo: How I Want To Be Remembered After My Tenure As Governor – Akeredolu
Ondo State Governor, Oluwarotimi Akeredolu, on Sunday, has explained explicitly well how he wishes to be remembered after his second term.
Speaking at the Ondo State governorship debate held on Sunday in Akure, Akeredolu said he wants to be remembered like the late Chief Obafemi Awolowo after his second term.
The governor explained that the first term of his administration was used to initiate policies that would prepare a good ground to push the State towards the pact of industrialisation in line with the vision of the founding fathers of Western Nigeria.
He said, "Contrary to the belief of many Nigerians that second term Governors do not do well, I want to say, today, by the grace of God, that my second term shall be a positive reference point in Nigeria.
"You know, I will govern the people without much distractions. I want to return Ondo State to the reign of Baba Ajasin when factories were competing with each other.
"I want to run Ondo the way our sage, Awolowo governed the Yorubaland. I want history to be kind to me. You see how our baba, Awolowo is being remembered today, almost 35 years after he died, me too, I want to be remembered like him."
The governorship candidate of the Zenith Labour Party, Mr Agboola Ajayi, was absent
The debate, titled "2020 Ondo Governorship Election: Face the Voters" was organised by media organisations, labour unions, civil societies, religious bodies, and other critical stakeholders in the state.
Meanwhile, the Peoples Democratic Party candidate, Mr. Eyitayo Jegede, called on his supporters to shun any act of violence during the governorship election scheduled to hold on October 10.
Jegede promised to run a transparent government if elected.
He said, "This state must have respect for peace and order. I plead with our young men not to go near violence, and our leaders must discourage violence."
Similarly, the SDP candidate, Mr Peter Fasua, said, "Anybody that dies while perpetrating violence has lost his life for nothing.
"Please don't waste your life for anyone during this election period.
"We, the candidates, are always with our security and are safe. Don't allow yourselves to be used for violence.''