I Will Organize A Big Protest If SARS Is Not Abolished – Sowore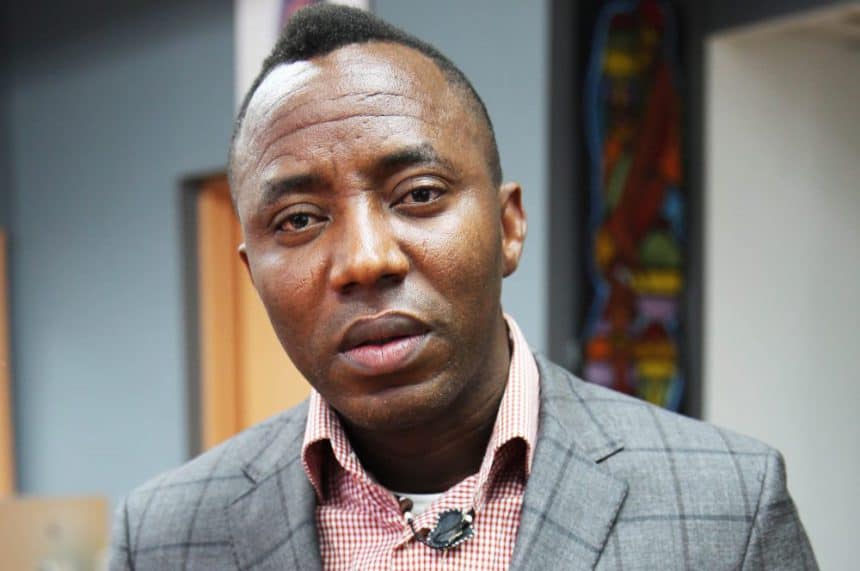 Former AAC presidential candidate and #RevolutionNow campaign leader Omoyele Sowore has threatened to stage a mass protest if the SARS unit of the Nigerian police force is not disbanded.
Sowore made the remarks in response to a call by the Inspector General of Police (IGP) banning SARS and other special forces from setting up roadside checkpoints.
Mohammed Adamu issued the order on Sunday following the outrage expressed by Nigerians on social media about alleged abuses and killings by SARS forces.
SARS is under the auspices of the Nigerian Police Force to curb armed robbery, kidnapping and other serious crimes.
"Please do not fall for govt pranks, don't fall for promises to #ReformSARS. #ENDSARS is the only WAY forward, all the officers in SARS who've killed, maimed or extorted Nigerians MUST be openly tried in a court of law & Nigeria MUST set up compensation for victims #RevolutionNow" Sowore said.
"They've banned SARS so many times I've lost count. It is a bogey, It is SCAM! "
Thousands of Nigerians have taken to social media since Saturday night to express their frustration and call for an end to SARS activities.