Rep Member Exposes How Much Nigerian Lawmakers Collect Per Month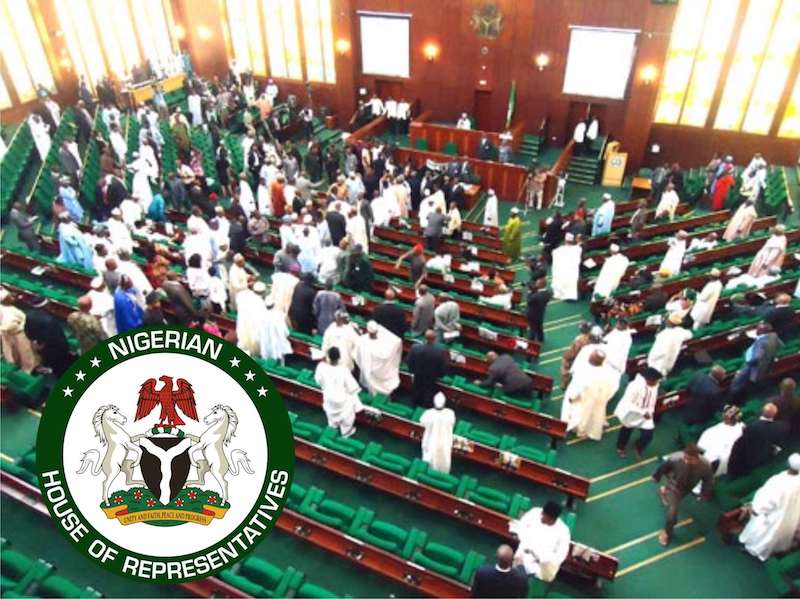 Hon. Simon Karu, a member of the House of Representatives representing Kaltungo/Shongom Gombe Federal Constituency has revealed that members of the House receive up to N9.3 million as monthly pay.
The lawmaker made the declaration in Abuja while speaking at an event organized to mark Nigeria's 60th Independence anniversary tagged: Fixing Nigeria at 60 – "Sustainable and efficient democracy: Issues on accountability and transparency in governance"
Karu noted that the N9.3 million figure includes a monthly salary of N800,000 and running cost of N8.5m.
He said: "The official salary of a member, House of Representatives which I also receive monthly is N800, 000.
"I told you I was going to say it. Why don't you wait for me to say it? The office running cost of a member of the House of Representatives is N8.5m.
He added that members of their constituents usually put financial pressure on them as lawmakers and when they don't respond or unable to meet such demands, they label you as wicked and unresponsive.
"Those of you who know, know that I said exactly what it is. The problem is what the constituents demand and when you don't meet they begin to call you names.
"Just before I walked to the stage, I received three emails from my constituents demanding for money and demanding for jobs, when you don't it becomes an issue," he declared.
However, another lawmaker, Ossai Nicholas Ossai who is the chairman of the House Committee on Treaties, Agreements, and Protocols told the audience to disregard the figures quoted by Karu.
Countering Karu's claim, Ossai noted that he has been in the house before him and has never received such amounts claimed by his colleague.
"I have never received such salary since I came to the National Assembly and I have been in the National Assembly before him," he said.
Meanwhile, President Muhammadu Buhari has reiterated his commitment to fighting corruption in Nigeria, explaining that 'If we do not kill corruption, corruption will kill Nigeria.'"
Buhari explained that his understanding of this fact, is why his administration remains committed to fighting all forms of corruption in Nigeria. He, therefore, called everyone to join him in the fight.
The President made the submission on Monday when he spoke at the second national summit of the Independent Corrupt Practices and Other Related Offences Commission (ICPC) and the inauguration of the National Ethics and Integrity Policy to mark the commission's 20th anniversary and Nigeria's 60th independence anniversary.
He explained that Nigeria must be corruption-free if the country will experience true development and therefore urged all Nigerians to join him in the fight against corruption.