Nigeria At 60: 5 Key Points From President Buhari's Independence Day Speech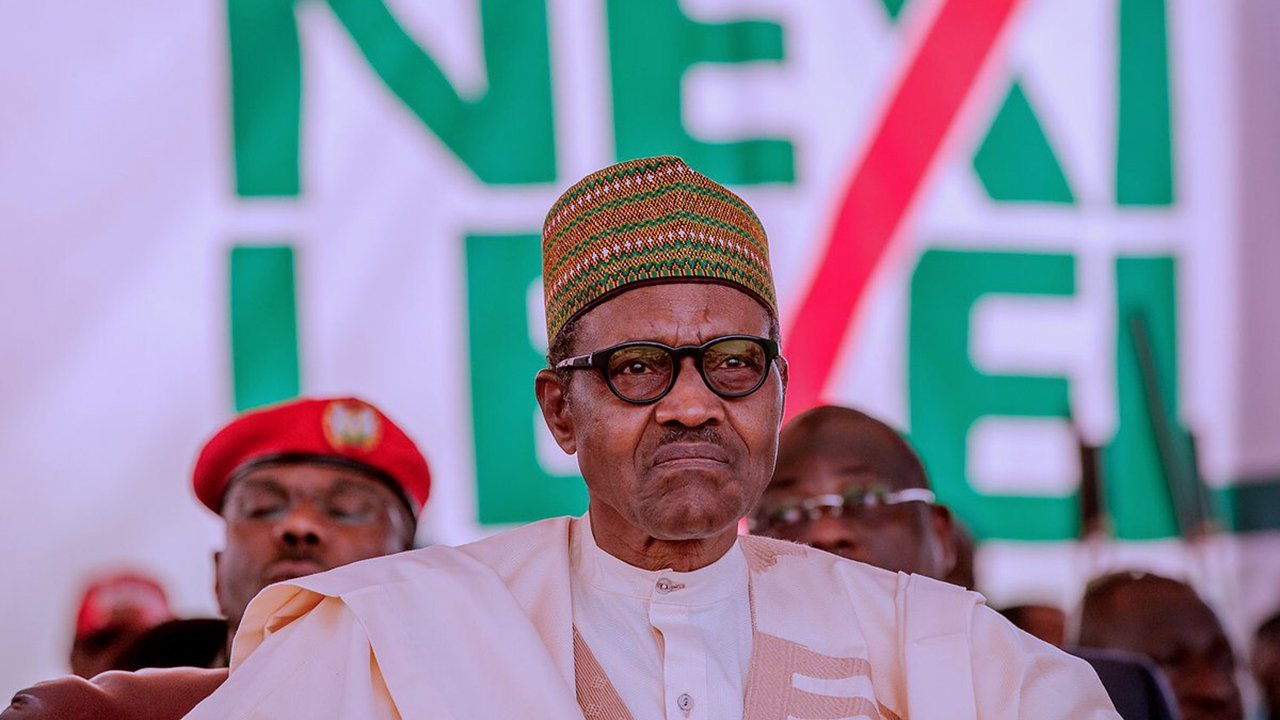 The President of the Federal Republic of Nigeria, Muhammadu Buhari, on October 1, which marked the country's 60th Independence, addresses Nigerians and reassured his commitment towards making the country great again.
According to the president in the long speech delivered at 7:00 am on today, said Nigeria is destined to be the largest and greatest black nation on earth.
From the president's independence day speech, Naija News has decided to highlight five key points' that could address the nations present challenges.
Read the highlights below:
1- Recommitting himself to serving the country as the president, Buhari said "It is my unique privilege to re-commit myself to the service of this great country of great people with profound diversities and opportunities. We are bound by destiny to be the largest and greatest black nation on earth.
According to him, Nigeria needs to begin a sincere process of national healing and that this anniversary presents a genuine opportunity to eliminate old and outworn perceptions that are always put to test in the lie they always are.
2- President Buhari noted that the country belongs to him neither to any political leader, admonished citizens on the need to work TOGETHER so as to make the country as desired.
"Nigeria is not a country for Mr. President, any ruling or opposition party but a country for all of us and we must play our part, irrespective of challenges we face, to make this country what we desire," said Buhari.
He added, "To achieve this, we must focus our minds, TOGETHER as a people, on ways of resolving the identified critical challenges that underlie our present state."
The president goes ahead to highlight the major challenges faced in the country and how to resolve them: These include:
Evolving and sustaining a democratic culture that leaves power in the hands of the people;
Supporting the enthronement of the rule of law, demanding accountability of elected representatives and contributing to good governance;
Increasing our commitment to peaceful co-existence in a peaceful, secure and united Nigeria;
Harnessing and Optimizing our tremendous human and natural resources to attain our goal of being in the top twenty economies of the world and in the process;
Lifting 100 million Nigerians out of poverty in 10 years;
Strengthening institutions to make them stronger in protecting National Interests; and
Imbibing tolerance in diversity.
3- Addressing the issue of insecurity which has become one of the greatest challenges affecting the country at the moment, President Buhari assured Nigerians that his administration is committed to the protection of lives and properties of citizens.
He said, "As a government, we remain committed to our constitutional oath of securing the lives and properties of the citizenry. I, however, call on the citizenry to also support the government by providing the necessary community-level intelligence in addressing these challenges."
4- The president again declared his commitment to eradicate poverty and provide sustainable means of livelihood for citizens under his administration, which according to him will move the country forward. He said, "In moving forward together, it is important to strengthen our economy to provide sustainable means of livelihood for as many Nigerians as possible so as to eradicate absolute poverty from our midst."
He added, "I want to re-emphasize my dedication and commitment, a dedication and commitment that propelled my public service career and informed my quest to continually seek for an opportunity to improve the lives of Nigerians, set the country on the path of prosperity and lead the country to a better future.
5- Speaking about rebuilding the nation, Buhari explained the main focus of National Ethics and Integrity Policy which was launched by him on Monday 28th September 2020.
He said, "This administration has been focused on rebuilding and laying the foundations for a sustainable Nigeria. Of course, we have met and are still meeting the challenges inherent in any rebuilding initiative – more so that of a nation like Nigeria that has undergone avoidable levels of deprivation – but can be surmounted if we all work together.
"In this wise, the need to return to our age-old ethical and high moral values would be necessary and this informed my launching of the National Ethics and Integrity Policy on Monday 28th September 2020."
"The policy would not implement itself and the first contact of the visibility of its implementation is the Public Service whose on-going reforms would be expected to be sustainable and give a radical re-direction in providing services to all Nigerians."
In another news, leader of the INRI Evangelical Spiritual Church, Primate Elijah Ayodele has said that God is angry with President Muhammadu Buhari's government due to some activities of his administration, Naija News reports.
Source: Naija News