Nigeria Breaking News, Today, Wednesday, 30th, September, 2020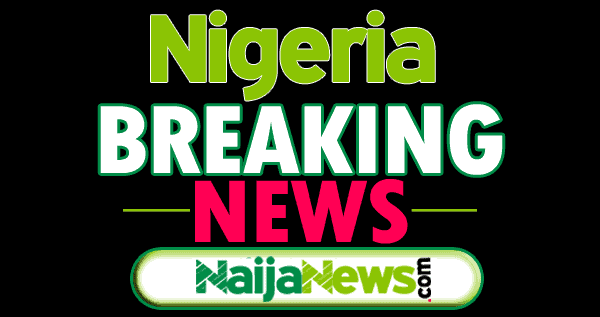 This is a roundup of some breaking news in Nigeria for Today, Tuesday, 29th, September 2020
Buhari Swears In Four New Permanent Secretaries
President Muhammadu Buhari on Wednesday inaugurated the four permanent secretaries recently appointed by the Federal Government.
The inauguration took place inside the Council Chamber of the Presidential Villa, Abuja shortly before the commencement of the weekly meeting of the Federal Executive Council.
Petroleum Industry Bill 2020 Scales First Reading In Senate
The Petroleum Industry Bill 2020 has reportedly scaled through first reading on the floor of the Nigeria Senate during plenary today.
Naija News reports on Wednesday, September 30, the leader of the Senate, Yahaya Abdullahi, presented the proposed PIB bill before today at the plenary while Ahmad Lawan, the President of the Senate read the bill for the first time.
FG Suspends Electricity Tariff Hike
The Nigerian Electricity Regulatory Commission has disclosed its willingness to suspend hike electricity tariff for two weeks.
This is coming after the Federal Government and the organised Labour reached an agreement over the hike in electricity tariff and an increase in the pump price of petrol Sunday night.
Nigeria Has Recovered ₦700 Billion Through Whistle-Blowers
The federal government has recovered at least ₦700 billion through its Whistle Blower Policy.
The Minister of Finance, Budget and Planning, Zainab Ahmed, made this known during a media briefing at the National Conference on the whistleblower policy in Nigeria yesterday in Abuja.
Independence Day – The Times Of Idle, Lame Promises Are Over – Atiku
Former Vice President Atiku Abubakar has called on all Nigerians to work together in moving the country forward and achieving the country many constantly dream about.
He also urged Nigerians to put aside ethnic, religious, and all other forms of differences tending to pull the country apart and work towards a collective purpose.
Buhari Seeks National Assembly's Approval To Reimburse Five States With N148.13bn
President Muhammadu Buhari on Tuesday forwarded a request to the Senate seeking approval for the sum of N148,141,969,161.24, as promissory notes to five states for Federal Road projects executed by the States.
The states are Bayelsa, Cross River, Ondo, Osun and Rivers.
Uproar In The Senate As Buhari Nominates A Northerner To Replace A Southerner
Senate Minority Leader Enyinnaya Abaribe has rejected the nomination of Aisha Umar (North East) as Director-General of the National Pension Commission (PENCOM).
President Muhammadu Buhari had in a letter urged the Senate to confirm the nomination of Oyindasola Oni as Chairman and Aisha Umar the DG of PENCOM Board, respectively.