2023: Lagos Ex-Commissioner To Challenge Sanwo-Olu For Governorship Seat, Flags Own Political Party
Dr Abdulhakeem Abdullateef, former Commissioner for Home Affairs in Lagos State, has said an Awori Indigene should be given the opportunity to govern Lagos for the first time.
This Abdullateef, popularly known as  Honorable Iyepe' said while declaring  his intention to contest the governorship election in the state in 2023.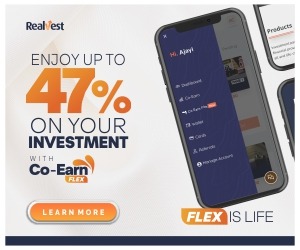 According to him, Awori people in the state have also have prerequisite skills and experience to govern Lagos.
He made his intention known yesterday, under the tag, "Iyepe 2023".
According to Abdullateef,  a need for residents in the state to have a good manager of humans and resources as their governor, cannot be over emphasised and this necessitated his "intention to lead the state".
"I believe I will have the support of the people when the time comes. Right now, it is not about the campaign. This is a movement, when we get to that we shall cross the bridge," he added.
,AbdulHakeem lamented that no Awori Indegene has been given the chance to govern the state , "For a very long time, the Aworis have been disenfranchised. Nobody thinks of them, the questions have always been what do they know? Which school do they go to, but which schools are they going to that we have not attended?
"The Aworis are competent and qualified to deliver on electoral promises. It is not a sin to be an Awori! So, I believe an Awori will be given the opportunity this time around."
He noted that his political movement has begun to raise awareness as 2023 governorship election.
Abdullateef said, "We are here to inaugurate a movement. That movement is Iyepe 2023.
He explained that the movement is to raise political awareness, adding that there is apathy in the country.
Not so many people are involved in the voting process again.
"Out of about 24 million people in Lagos State, less than 1.5 million voters participated in the last general election.
So, we have started this movement to raise political awareness and encourage people to have hope that we can have a transformation. I am the lead visioner. The vision is to transform Lagos economy and encourage more people to participate in politics, we believe things will change for better."
Source: Naija News