NLC Insist On Strike Action Despite Meeting Gbajabiamila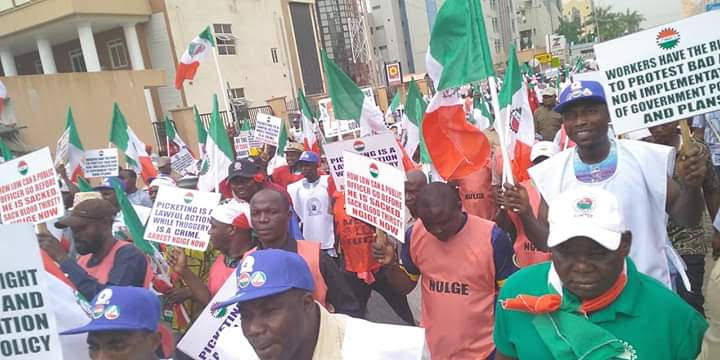 The Nigeria Labour Congress (NLC) on Sunday insisted that it will carry on with its proposed strike action over the increase of electricity tariff and petrol price.
The NLC made this known after a closed-door meeting between organized and the Speaker of the House of Representatives, Femi Gbajabiamila.
Speaking to newsmen after the meeting, NLC President Ayuba Wabba said the strike will only be called off if the federal government makes a u-turn before 12 midnight today.
On the court order stopping the strike, the NLC president said the organization has not been served with the order and cannot speak on it.
He, however, noted that there is a judgement of a Federal High court stopping the increase of electricity tariff which the FG has refused to obey.
During Sunday meeting, Gbajabiamila had urged organized labour to shelve its planned strike.
According to the Speaker, the consequences of any strike will be dire on Nigerians who will feel the hardship caused by the industrial action.
He stated that the House of Representatives shares the same thoughts and philosophy with the NLC as regards the plight of workers and the House of Reps championed the cause of free electricity and had advised that the hike in tariff be put in effect from 2021.
Nevertheless, the Speaker said he worries about the consequences of the strike and what will be achieved at the end.