Photos: 'Human Satan' Gets Horns Implanted In His Head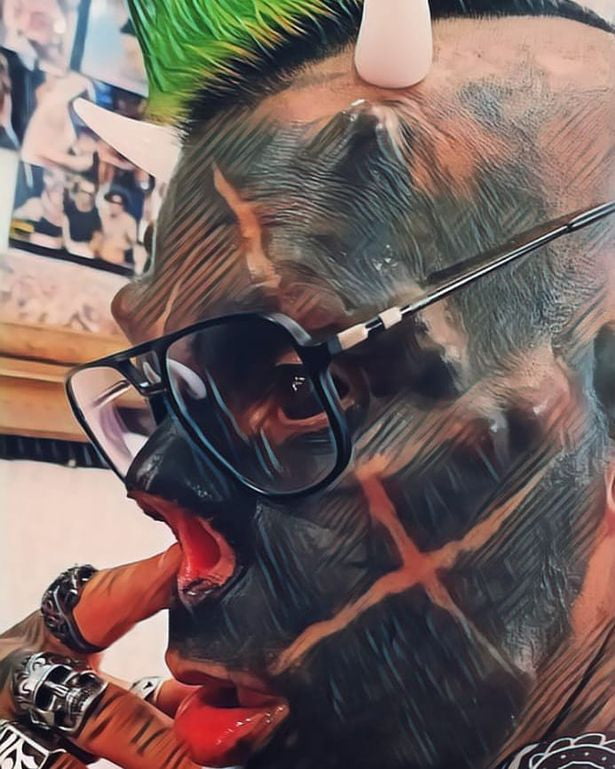 A body modification male fan, Michel Faro do Prado, 44, a tattoo artist from Brazil, who is working towards looking like a "sinister" creature has unveiled his latest transformation.
Prado has been undergoing a series of procedures to achieve his "sinister creature" look.
Now, he has taken to transforming to another level by shaping his teeth into arches, removing his nose, and implanting two horns onto his head.
Michel's wife, who specialises in body modifications reportedly helped him to achieve his new look
See photos below: