Hotel Rwanda Hero 'Rusesabagina' Pleads Guilty To Forming Armed Group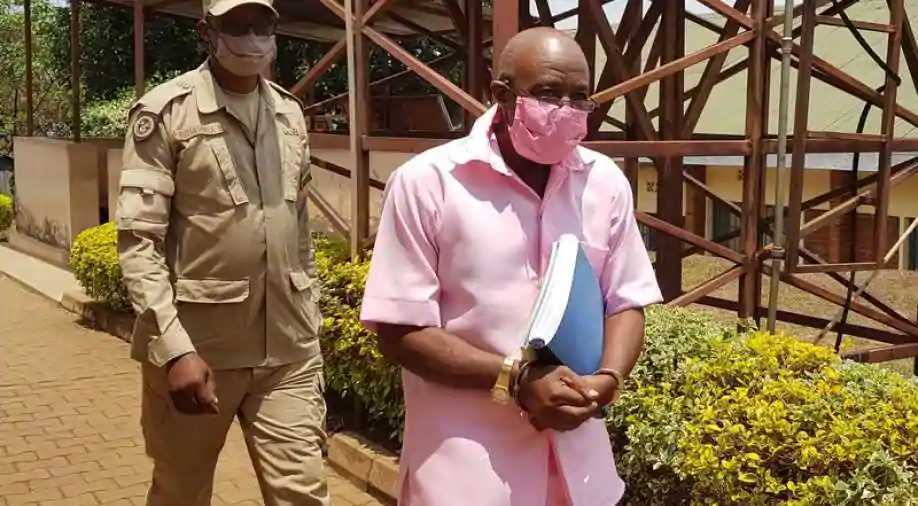 Rusesabagina has today admitted to helping form the National Liberation Front (FLN),  which according to him aims at "liberating" Rwanda from the authoritarian government of Paul Kagame.
Recall Rusesabagina became popular after he was depicted by Don Cheadle in the 2004 film where a moderate Hutu was shown saving hundreds of lives at a luxury hotel in  the 1994 genocide, whete many Rwandans, mostly the Tutsi tribe died.
However, a more complex image of Rusesabagina, who is a staunch government critic has emerged since he appeared in Kigali under arrest in mysterious circumstances last month, after years living in exile in Belgium and the United States.
Kagame has been presiding over Rwanda since 1994, and often times, he is accused by criticising opposition and ruling through fear.
However the 66-year-old, who appeared in court clad in Rwanda's pink prison outfit and a pink mask, said the aim was not to sow terror.
"We formed the FLN as an armed wing, not as a terrorist group as the prosecution keeps saying. The aim was to draw the government to the attention of the plight of refugees. I do not deny that the FLN committed crimes but my role was diplomacy," he said in court today.
According to him, he formed the FLN as armed wing of his political party, the Rwandan Movement for Democratic Change (MRCD)
Rusesabagina is being tried on 13 charges including terrorism, financing and founding militant groups, murder, arson and conspiracy to involve children in armed groups.
His court appearance was to appeal a ruling denying him bail, and a decision was set for October 2.
His family says Rusesabagina has not been allowed to consult with lawyers of his choosing.