Buhari Writes British Lawmakers Over IPOB's Struggle For A New Country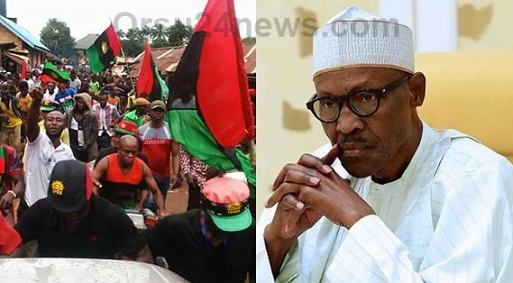 The Presidency has called on the British lawmakers to work with President Muhammadu Buhari's government in addressing rampant killings in Nigeria and not to fall for propaganda churned out by the Indigenous People of Biafra (IPOB) and others.
This was contained in a statement the Senior Special Assistant on Media and Publicity to the President, Garba Shehu issued on Thursday.
Shehu was responding to a petition the British lawmakers wrote to the Secretary-General of the Commonwealth, Patricia Scotland and dated September 14.
In the letter co-signed by Baroness Cox, Baroness Kennedy, Jim Shannon, Fiona Bruce, former Archbishop of Canterbury, Lord Williams and 14 others, they called on the Commonwealth to conduct an impartial probe into the killings in Nigeria and bring the perpetrators to justice.
The lawmakers decried the killings by Boko Haram insurgents in the North-East and Fulani herdsmen in the Middle Belt region, alleging that the failure of the Buhari-led government to protect Nigerians remained a breach of the Commonwealth charter.
They asked the Commonwealth to address the issue with the Ministerial Action Group. But, the Presidency in its statement entitled 'British lawmakers, legal experts and campaigners should work with President Buhari, not fall for propaganda,'