Oduduwa Republic: Nnamdi Kanu Sends Message To IPOB Members Across The World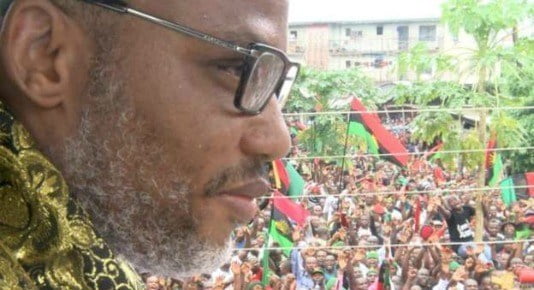 The leader of the Indigenous People of Biafra (IPOB), Nnamdi Kanu, has called on all Biafrans  to dump Nigeria and support the fight for the creation of the Oduduwa Republic for the Yoruba race.
his was contained in a statement released by the Media and Publicity Secretary, Emma Powerful.
Nnamdi Kanu also appealed to all lovers of freedom across the globe to observe a sit -at- home protest on October 1 and shun all government functions to support the Yoruba in their agitation for Oduduwa State.
He said Biafrans all over the world would observe a sit-at-home to join Yorubas agitating for the Oduduwa Republic in a public protest on October 1.
However in a related development , on Monday, September 7, A group of citizens from the South-West part of Nigeria who resides in Canada, under the name 'Yoruba One Voice' has fixed a date to match out en masse for a freedom walk.