Many Injured As Explosion Rocks Lebanon Again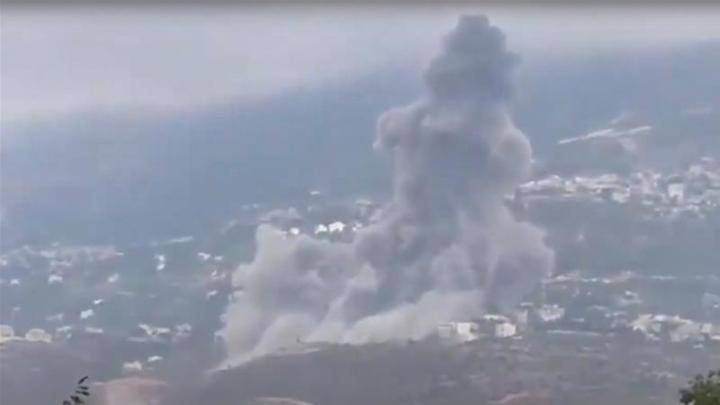 Seven weeks after a huge explosion rocked Beirut port after an estimated 2,750 tonnes of ammonium nitrate caught fire at a warehouse, Lebanon has been hit by another explosion.
The explosion was caused after an arms depot of the Iran-backed Shi'ite Muslim group Hezbollah, allegedly exploded in the southern village of Ein Qana yesterday.
Ain Qana village in South Lebanon is home to the political stronghold of the heavily armed and politically powerful group that has fought wars with neighbouring Israel.
A security source, who said the blast was caused by a technical error, noted that it sent a huge column of black smoke into the sky.
The source noted that many people were injured in the incidence.
The al-Manar television station run by Lebanon's Hezbollah confirmed there was an explosion but declined to give further details.
It was learnt also that ambulances had carried away several injured people, while Lebanon's National News Agency reported limited material damage
See photos below: