JOHESU Suspends Strike, Orders Workers To Resume Today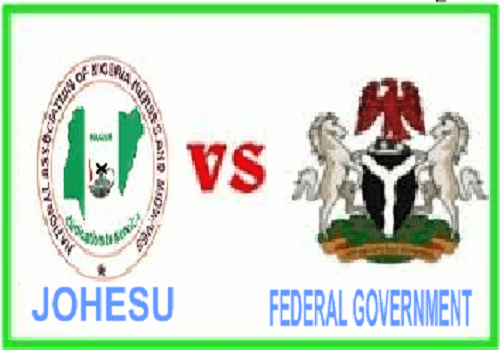 The Joint Health Sector Union(JOHESU )has eventually called off its seven-day warning strike plus and has directed its members to resume work on Friday (today).
The directive was contained in a communiqué issued at the end of the National Executive Council meeting of JOHESU and Assembly of Healthcare Professional Associations in Abuja.
JOHESU stated it called off the strike despite refusal of the Federal Government to address demands of its members as was done to other bodies in the health sector.
The union in a statement on Sunday said its next line of action would be decided by the Expanded National Executive Council of JOHESU in due course.
In a statement by its National Chairman, Biobelemoye Josiah, JOHESU accused the Federal Government of resorting to intimidation and blackmail instead of calling for dialogue to resolve the trade dispute.
JOHESU, on September 13, 2020, had proceeded on strike following the inability of the Federal Government to meet demands of its members.