#EdoDecides: Oshiomhole Sends Strong Warning After Casting His Vote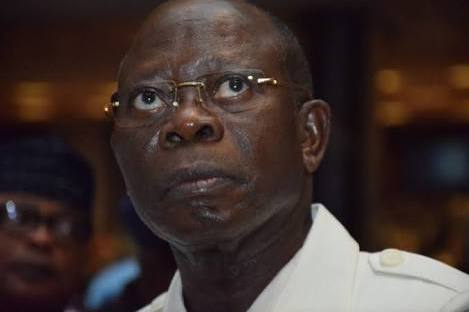 Former Edo State Governor, Adams Oshiomhole has warned the Independent National Electoral Commission (INEC) not to compromise the outcome of the 2020 Edo governorship election.
This is as he expressed worries about the malfunction of card readers at some polling units in Saturday's election.
As earlier reported by Naija News, Oshiomhole, a former National Chairman of the All Progressives Congress (APC), cast his vote in Saturday's election at his polling unit: 01, Ward 10 in Uzairue northeast, Etsako West local government area.
He shares the same LGA with the current Deputy Governor, Philip Shaibu, and the Deputy Governorship candidate of the APC, Gani Audu.
Speaking to journalists after casting his vote, Oshiomhole commended the activities of security operatives on ground in maintaining peace and order during the polls.
He however urged them to be on the lookout for "the criminals will arrive to cause intimidation towards the collation time."
The former APC National Chairman however berated INEC based on his observation that most card readers are not functioning properly at his polling unit, thereby slowing down the process.