Nigeria Breaking News, Today, Friday, 18th, September, 2020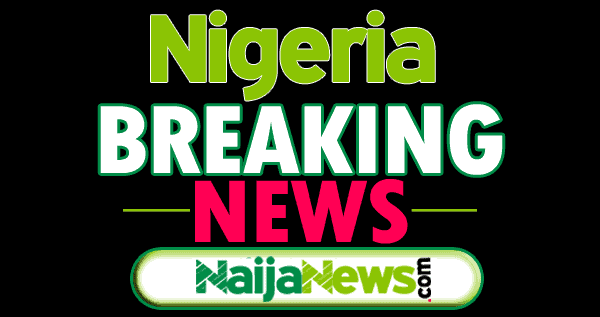 This is a round-up of some-breaking news in Nigeria Today, Friday, 18th, September 2020
Buhari Has Enough Enemies – Lauretta Onochie Disclose.
President Muhammadu Buhari aide on Social Media, Lauretta Onochie, has slammed individuals she described as 'name droppers' who go about claiming to have the President's back when embarking on illegal, unconstitutional and undemocratic ventures.
The Presidential aide in her post on Twitter called on such individuals to stop making enemies for her principal.
Jonathan Reveals Way To End Rigging, Vote-buying And Ballot Box Snatching
Former President Goodluck Jonathan has called for the introduction of electronic voting during elections in Nigeria.
He stated this while writing as a guest columnist on ThisDay newspaper on Friday.
In the article entitled, 'COVID-19, democracy and task of nation-building', the former president also stated that any society where thugs become role models is doomed to fail.
President Buhari Signs Into Law New Police Bill
The President of the Federal Republic of Nigeria, Muhammadu Buhari, has signed into law the Nigeria Police Bill 2020.
This was revealed in a series of tweets on Thursday, September 17, 2020 by Bashir Ahmad, Personal Assistant to the president on New Media.
FG Orders Nigerians To Fill, Submit Self-Certification Forms Or Lose Bank Accounts.
The federal government led by President Muhammadu Buhari has ordered all persons holding accounts across financial institutions and insurance firms to complete and submit Self-certification forms.
Naija News reports that the Federal Government made this known in a social media statement on Thursday evening, where it warned that failure to comply may include a monetary penalty or inability to operate the account.
As schools reopen across the country the Muhammadu Buhari-led government have released fresh guidelines on coronavirus (COVID-19) for schools to adhere to.
Naija News reports that the guidelines will prevent the spread of the COVID-19.
The Nigeria Centre for Disease Control (NCDC) in an electronic mail to The Punch on Thursday, stated that schools had been directed to conduct COVID-19 risk assessment every week.
Source: Naija News