Neymar Of PSG Suspended From 2 Games For Punching Marseille Defender Alvaro Gonzalez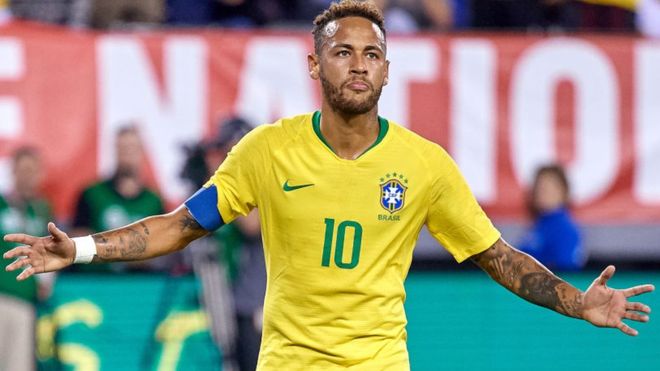 Paris-Saint-Germain who are the reigning French champions will now have to play their next two games without their star Neymar who has recently been banned by football chiefs for punching Gonzalez.
Neymar was impressive in Paris-Saint-Germain's first game of the season.
The game had ended with 1-0 against Marseille, which was not a good result for the champions.
However, drama ensued towards the end of the encounter which led to the center referee giving five players red card including Neymar for misconducts.
The referee had to check the VAR system to watch the replay of what Neymar did to Alvaro Gonzalez
After seeing the attack, he gave the marching orders.
Paris-Saint-Germain defender Layvin Kurzawa has been banned for six matches for his part in the brawl during the 1-0 defeat for his team.
Ligue 1 confirmed the sanctions after the PSG-Marseille brawl on Sunday:

Kurzawa: Six games
Amavi: Three games
Neymar: Two games
Paredes: Two games
Benedetto: One game
Di Maria: Under investigation for allegedly spitting at Alvaro Gonzalez

— B/R Football (@brfootball) September 16, 2020