NRC Finally Reveals Those That Attacked Abuja-Kaduna Railway, Says They Are Not Bandits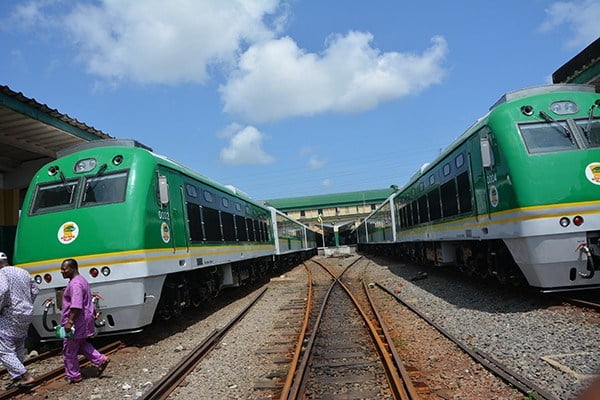 The Nigerian Railway Corporation (NRC) has confirmed the attacks on Abuja-Kaduna train KA4 between Asham and Kubwa on Monday afternoon.
The Corporation however stated in its reaction to the attacks that those that attacked the moving train were not bandits but hoodlums.
According to Fidet Okhiria, NRC's Managing Director in a statement on Tuesday, reports that bandits attacked the train were false.
He narrated that hoodlums who usually throw heavy stones at the moving train along Abuja-Kaduna route were responsible for Monday's attacks.
"There was no bandit attack on the train; it's just a rumour otherwise, they will have seen bullets all over the train.
"It was hoodlums who threw stones at the train and because the police got one suspect, at night, more hoodlums came out to attack the train in protest against the arrest made in the afternoon.
"NRC has, however, spoken to security agencies to help us prevent such future occurrences and intervene in the matter, so they will know how best to deal with the situation," Mr Okhiria said.
Similarly, the Manager Abuja-Kaduna Train Service, Paschal Nnorli also disclosed that the train arrived at Idu station on schedule on Monday.
Mr Nnorli said: "The attention of Nigerian Railway Corporation has been drawn to fake online news that the KA4 train from Kaduna to Abuja was attacked on Monday by armed bandits between Asham and Kubwa.
The NRC however called for Nigerians to be more safety conscious and appealed to security operatives to continue to protect the lives and property of citizens and residents.