Schools Will Reopen In Ekiti State On September 21 – Fayemi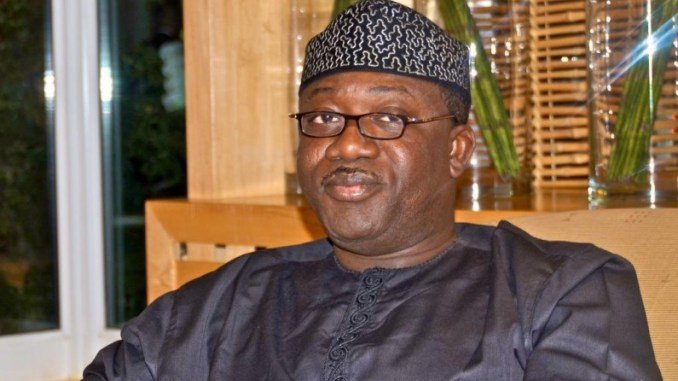 The Governor of Ekiti State, Kayode Fayemi has directed the reopening of primary and secondary schools in the state as from September 21, 2020.
Fayemi who gave the order in a state-wide broadcast on Sunday evening noted that full COVID-19 procedures and guidelines will be strictly adhered to as students and teachers return to schools.
The Governor also approved the reopening of Universities and other tertiary institutions in the state as from October 2, 2020, however subject to each institution's governing council decision.
Giving a further breakdown of the resumption schedules, Fayemi said students in SSS II, JSS III and Primary 6 are to resume on September 21, while students in SSS I, JSS II and Primary 5 and 4 are to resume from September 28.
Students in JSS I and Primary 1-3 are to resume on October 19, while pupils in kindergarten and nursery schools are expected to resume on November 2, when more assurances of safety for their age bracket would have been established.
The governor noted that the decision to reopen schools follows the progress recorded in curbing the further spread of COVID-19 infections in the state.
"While we have progressively responded to the initial lockdown with gradual relaxation in line with the progress made, we must remain vigilant as we cannot afford to indulge ourselves such that a spike may recur as a result of flagrant disobedience to the established protocol," he said.\
"We cannot afford to go back into another round of lockdown with its attendant repercussions. This point needs to be emphasized; though, there is a national decline in number of cases, there has been a noticeable upsurge in Ekiti.
"One proof of this is the unpleasant but consistent figures that we have recorded in the last month. As at the time I addressed you on August 5, 2020, there were only 152 confirmed cases in Ekiti.
"Today we have recorded a total of 299 cases which means we recorded 147 new cases within a month. You would recall that the total recorded cases from March to August were 152. This suggests that from August to date, we have had near 100 percent new cases, even while national number has maintained a stable decline," he noted.
Source: Naija News