How Oshiomhole Lied To Open Doors For Obaseki In 2016 – Ize-Iyamu
Osagie Ize-Iyamu, governorship candidate of the All Progressives Congress (APC) in Edo, has said Adams Oshiomhole deliberately lied to Edo state people in a bid to pave way for the emergence of Godwin Obaseki in 2016.
This Ize-Iyamu said during a governorship debate which was organised by Channels Television on Sunday.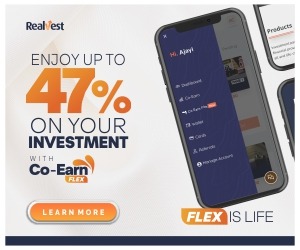 According to Ize-Iyamu,  Oshiomhole, a former governor of the state, made Edo state people believe that his election campaign was funded by Obaseki as part of efforts to market the incumbent governor to the people.
Oshiomhole governed Edo state between  2008 to 2016, after which he had actively campaigned for Obaseki in 2016, when the governor contested on the platform of the APC and Ize-Iyamu was candidate of the the Peoples Democratic Party (PDP).
While speaking on his relationship with Oshiomhole during the debate, Obaseki said: "Having left labour (Oshiomhole was president of the Nigeria Labour Congress), he had no money and he didn't even live in Edo state. Putting together some friends, he was able to prosecute his ambition and we supported him. I put together his plans for his administration and for eight years I worked pro bono to make him succeed.
He therefore noted that he has worked closely with him, and made it clear that he would continue with the plan he had given him, adding that that was the reason he was encouraged to support his coming in as governor.
However, Ize-Iyamu dismissed the claim, while adding that Obaseki had no resources that could have had any significant impact on Oshiomhole's victory at the poll.
The APC candidate went on to say that the former governor's claim that Obaseki sponsored his election campaign was a "desperate attempt to market him" during the 2016 governorship poll.
"I'm shocked that Governor Obaseki, who has never voted in Edo state until his own election in 2016, would tell the world he more or less brought Oshiomhole," he said.
"When I heard that he claimed that he raised the money, I laughed, and the first time I saw Oshiomhole after a long time, I asked him. The reality is that the money Governor Obaseki brought for Oshiomhole election, his own contribution was N100,000.
He said they know how the money for Oshiomhole's election was raised, adding that that's why he is surprised that in public like this, a lie that was meant to dress him up for political acceptability can be continued.
"Oshiomhole needed desperately to market you and he gave the impression that you funded his election and you know it's not true because you're not in a position to do so because your Afriinvest would have been at the lowest ebb; you were not doing well as a stockbroker, so you didn't even have the resources."
Source: Naija News