You Have Become A Shadow Of Your Old Self, CBN Hits Back At Nigerian Economic Summit Group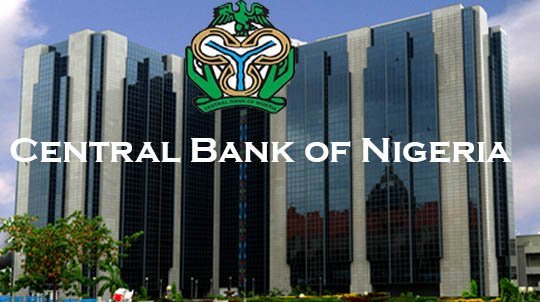 The Central Bank of Nigeria (CBN) has reacted angrily at the Nigerian Economic Summit Group (NESG) over the group's statement questioning the actions taken by the apex bank on foreign exchange, intervention loans, and some other matters.
In a statement on Tuesday, the NESG had expressed concerns over the foreign exchange transactions, disbursement of intervention loans and price fixings "without appropriate policy clarity" by the CBN.
Noting that this can be subject to abuses, manipulations, it urged appropriate authorities to properly review this policy to "restore credibility into our financial sector."
The private sector-led think-tank also stated that despite the budgetary allocations and huge sums of money disbursed by the CBN through the Anchor Borrowers' Programme, a huge gap remained in meeting the food requirements, resulting in increasing hunger among the Nigerian populace.
Reacting via  a press statement  made available to Naija News by its Director, Corporate Communications, Isaac Okorafor, the CBN accused the NESG of launching a "false alarm."
It noted that the "false alarm" raises serious credibility questions on the actions of the group, as its comments "significantly harmed the credibility of the Governor and the CBN as an institution."
The CBN also said the group's claims stemmed from "total ignorance or malicious intent and an intention of  the leadership of the NESG to gain "cheap popularity.
fallen short of its own standards and become a shadow of its old self, we believe there are better ways to resuscitate the Group's brand other than through cheap popularity and tarnished attention using ambushed press statements made up of contrived allegations
The apex bank listed the "extraordinary measures" it took to stabilise the nation's economy from "extraordinary shock.
The CBN further stated that the effect of these measures which included provision of palliatives to individuals affected by the pandemic, increase in access to credit to critical sectors of the economy that are either high employers of labour or have the ability to create jobs at a fast pace, helped to contain a significant decline in GDP growth in the 2nd quarter of the year.
Here is a copy of CBN's reaction below
Press Release (Response to NESG) 080920-1