Boko Haram Attack Borno, Kill 10, Abduct Farmers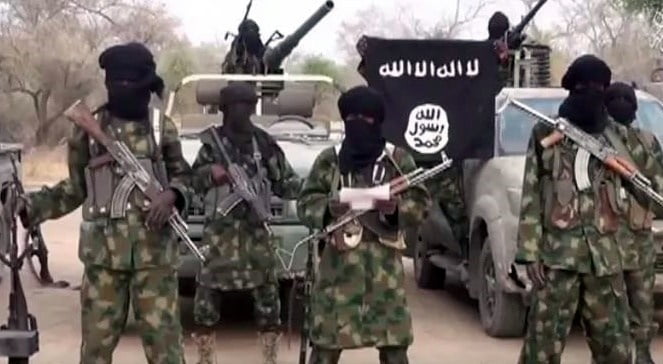 Members of the dreaded Boko Haram terrorists group have reportedly killed 10 civilians in attacks on three villages in Borno, northeast Nigeria.
This was made known to Nigeria News on Monday by Babakura Kolo, the leader of a government-backed anti-jihadist militia.
Kolo revealed that Boko Haram on Sunday night attacked Kurmari, 40 kilometres (25 miles) from Maiduguri, killing four residents as they slept.
Another militia member Ibrahim Liman revealed that the Boko Haram jihadists ditched the use of guns so as not to alert troops in nearby town.
In another attack, the insurgents attacked another village on the outskirts of Maiduguri, burning three persons and hacking a fourth to death.
Two farmers were also killed as they tended their fields and several others abducted close to the city.
Naija News reports that the Boko Haram conflict which started in 2009 has killed 36,000 people and displaced around two million in northeast Nigeria.