Buhari's Administration Gives Three Reasons For Inflation In Nigeria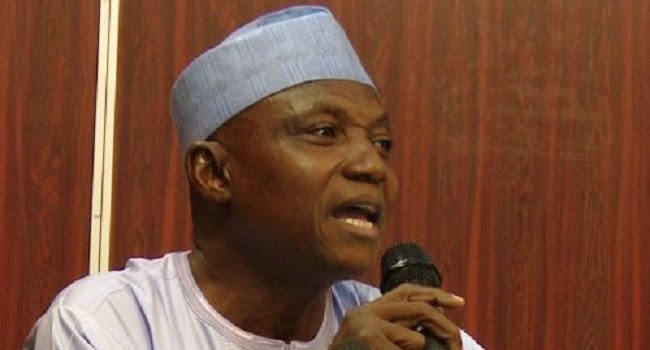 The Nigerian presidency has shed some light on what it sees as the cause of the high cost of living and rising prices that Nigerians are complaining about.
In an interview with BBC Hausa, Presidential Adviser on Media, Malam Garba Shehu, said there were three main reasons for rising prices but the issue of closing the country's borders was not one of them.
Many Nigerians on Wednesday lashed out at President Muhammadu Buhari, criticizing him for the high cost of living
The rise in electricity and fuel prices has provoked criticism from some in the country, with some northerners challenging the president for showing them what he has done for them during his rule.
But on Thursday, the president expressed concern over rising food prices that Nigerians are struggling with.
President Buhari even said his government was concerned about rising prices at a time when the closure of the corridor has further thrown the country's economy into a tailspin, in a statement issued by Mr Garba.
What are the reasons given by the Buhari administration?
Malam Garba Shehu outlined to the BBC three reasons why Nigerians find themselves in a situation of the high cost of living as follows;
1. Fertilizer issue: The economic crisis caused by the coronavirus pandemic in far and near countries has affected the nutrients and minerals used in the processing of fertilizers.
As a result, fertilizer has become more expensive so far, with some cultivating rice without fertilizer forcing them to sell it to pastoralists.
2. Violence among people: There are foreigners who are seen doing it. Food is being smuggled into the country.
And the government is taking action on that.
3. Establishment of a rice factory: Progress has been made in establishing several rice processing factories in the country. Like in Kano there are about 18 of them each processing 180 to 400 tons of rice per day.
But now everyone wants to see that his industry does not stop. Marketers are investing no matter how much they care to continue to run the factories they are paid to be given raw rice.
Source: Naija News