Barcelona Reacts To Messi's Decision To Stay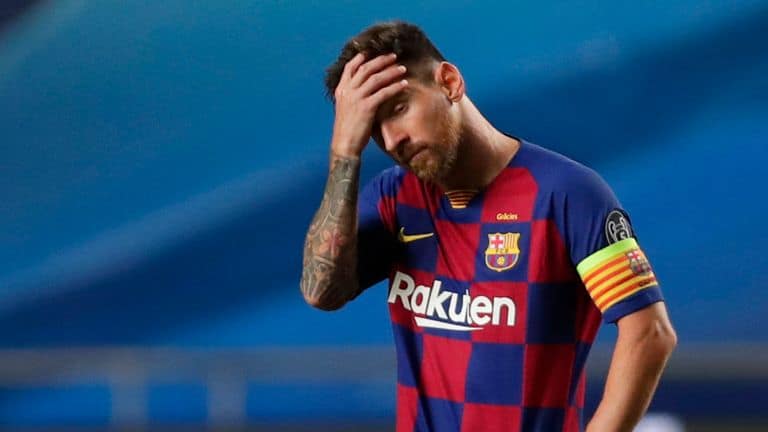 Spanish professional football club, FC Barcelona has applauded Argentine player who plays as forward for the club, Lionel Messi, for his decision to spend more time with the club.
There were reports earlier that the 33-year-old said he is leaving the La Liga club to play for an English Premier League club.
However, on Friday, September 4, reports emerged that the player announced his desire to remain at Barcelona. It was alleged that Messi said he had been forced to remain at Camp Nou because president Josep Maria Bartomeu would not let him exercise a clause in his contract that allowed him to leave for free.
Barcelona today in a post on Instagram highlighted Messi's pledge to commit his life for the club by posting a picture of him putting on the club's new kit, with the caption: "I'm going to give my best. My love for Barça will never change".
Meanwhile, Brazilian playmaker, Philippe Coutinho, has returned to Barcelona's pre-season training ahead of a new season.