Former BBNaija Housemate Khloe Confirms Trending Plastic Surgery Photo Is Hers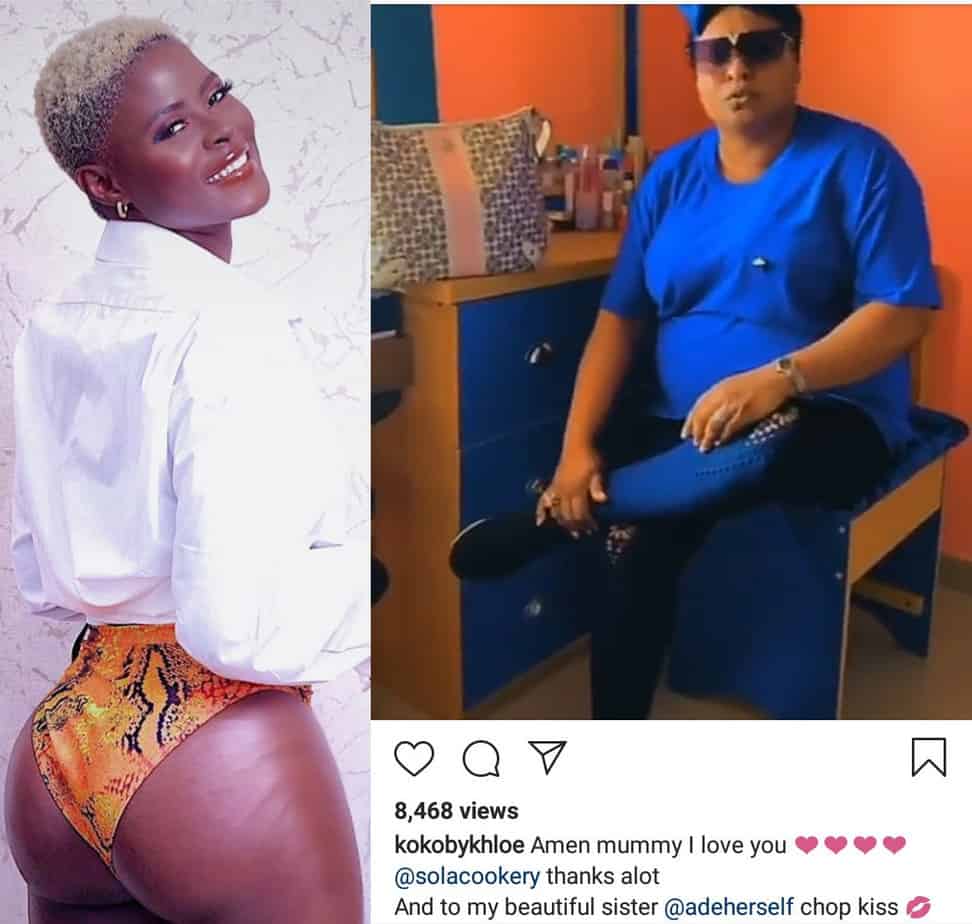 Former Big Brother Naija Housemates, Khloe has confirmed that the trending picture of a naked woman on a plastic surgeons table is her.
The photo was released after the former housemate in the reality show started displaying her new butt.
Though her face wasn't visible in the picture, some people defended her, saying it might be someone else.
Khloe, however, confirmed that she is the one when she reacted to a video released by Sandra Johnson, the mother of Instagram content creator, Ademola Adewale aka Adeherself who was recently arrested by EFCC some months back over alleged internet fraud.
Adeherself's mother in the video slammed those who released the photo of Khloe on the operating table.
"It's inappropriate. It's not sweet for eyes… Koko, don't mind them," Adeherself's mother said.
Khloe responded by resharing the video and thanking Adeherself and her mother for their support.
See photo below: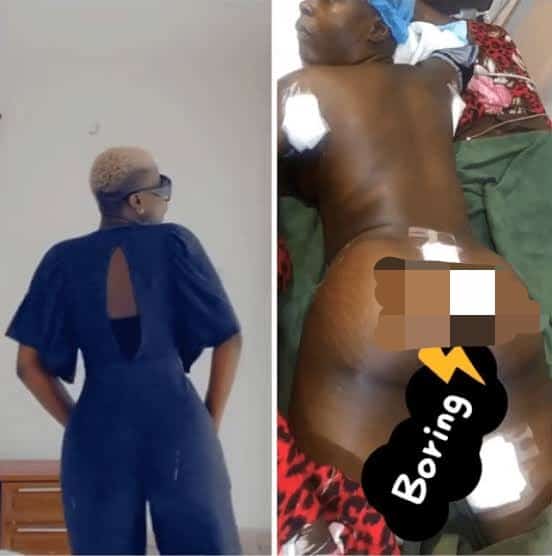 Source: Naija News