Edo: 'I Am Shocked At Oshiomhole And Obaseki's Feud, I Tried My Best' – Oba Of Benin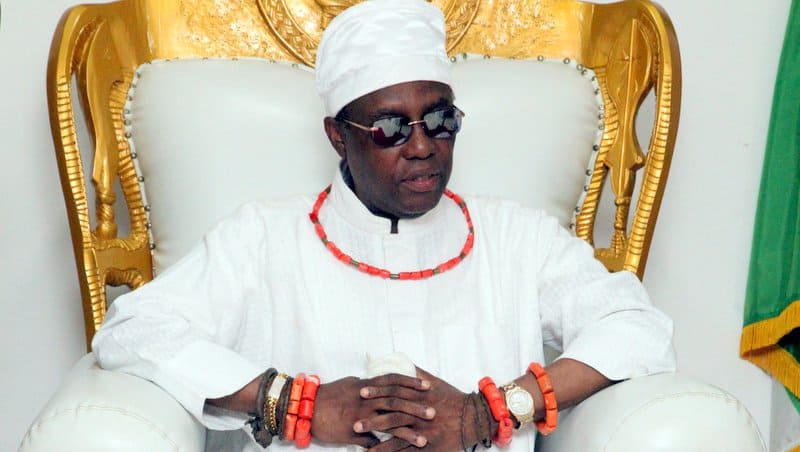 The Oba of Benin, Ewuare II, has expressed his dissatisfaction with the feud between former Chairman of the All Progressive Congress, Comrade Adams Oshiomhole and Governor Godwin Obaseki of Edo State, which according to him is already having negative effects on the State and its people.
The respected monarch lamented of his failed efforts to reunite the incumbent Governor with his predecessor.
Oba of Benin, Ewuare II, while addressing the political parties in the state on Wednesday, September 2 at his palace against violent in the forthcoming governorship election, recalled the good relationship that existed between Obaseki and Oshiomhole.
According to him, he had known the now candidate of the Peoples Democratic, PDP, Governor Obaseki since he (the Oba) was serving as an ambassador, but that he cannot explain what went wrong that led to the fierce face-off between him and Oshiomhole.
He said, "I was very sad, shocked; what I thought was going to be a smooth ride for everybody, tranquillity in the state, tranquillity in the kingdom, turned to unprecedented conflict.
"I could not believe it that I tried to intervene several times; I even went to the President about their matter."
The monarch noted further that he even went ahead to seek "the intervention of President Muhammadu Buhari at some point in the matter."
Meanwhile, Governor Godwin Obaseki and Pastor Osagie Ize-Iyamu on Wednesday, September 2 hugged each other for the very first time in many months as they agree on peace during the forthcoming election, Naija News reports.