Edo 2020: Gov Obaseki And Ize-Iyamu Embraces, Agree On Peaceful Election
In a bid to calm all tension and to ensure peaceful voting exercise in the forthcoming governorship election in Edo State, the two political actors and contenders in the state, Governor Godwin Obaseki and Pastor Osagie Ize-Iyamu on Wednesday, September 2 hugged each other for the very first time in many months.
Prior to the peace call meeting at the palace of Oba of Benin yesterday, the state has been greeted with fear as a result of threats from the All Progressives Congress, APC, and the ruling party in Edo State, the Peoples Democratic Party, PDP, Naija News understands.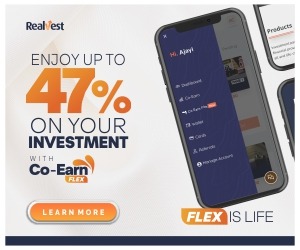 However, the two leading political parties in the state were on Wednesday summoned by the Oba of Benin, Ewuare II, to end the trend of violence in Edo, with the series of attacks and counter-attacks during campaign rallies. Naija News understands that the peace meeting was witnessed by various leaders of the PDP and the APC in Edo at the Oba of Benin palace.
The immediate past Governor of the State, Comrade Adams Oshiomhole, his predecessor, John Oyegun, the PDP candidate, Obaseki, the APC flagbearer, Ize-Iyamu, and the State Deputy Governor, Philip Shaibu, among other political actors, were all present at the peace meeting.
It was reported that Obaseki and Ize-Iyamu paid homage to the monarch after all the attendees present had their seat. The Oba of Benin admonished the political actors in the State to sheath their swords and demanded their assurance of peace before, during, and after the election forthcoming election.
Ewuare II advised the contenders to emulate former Nigerian President, Goodluck Ebele Jonathan who conceded defeat to President Muhammadu Buhari in the 2015 general elections even before the results were announced.
"To me, they (the political actors in Edo) are all one family, and what cannot be resolved when you are all family?" said Oba of Benin. 
He added, "Family can quarrel but there must be a resolution. Today, that is what I want us to achieve; there must be a resolution," the monarch stated."
Responding to the monarch's request, Obaseki and Ize-Iyamu promised His Royal Majesty that they would make peace their watchword going forward.
"I want to assure you, Your Majesty, that in my role as the Chief Security Officer of the state, I am doing all I can, all within my possible best to maintain peace and safety in Edo State," said Obaseki.
On his part, Ize-Iyamu said, "Every campaign we do henceforth, we are going to spend some time to also talk to all of them (party supporters) about the need to keep to the peace, no matter what provocation they might talk about."
Meanwhile, Governor Bello Matawalle of Zamfara State has issued a stern warning to the opposition party in the state against defamation of character, Naija News reports.
Source: Naija News