Man Caught With Six Stolen Tins Of Sardine Inside A Supermarket (Photos)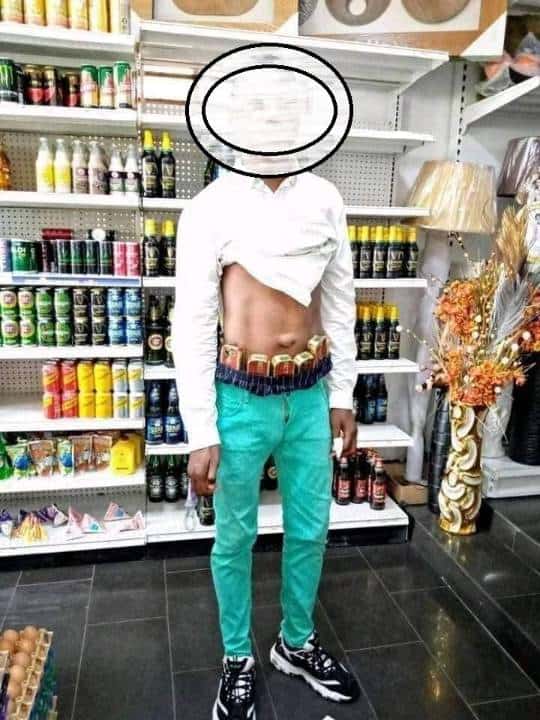 A middle aged young man has been caught with stolen items at a supermarket where he pretended to have come for a shopping.
As seen in the above and below photos, the young man was nabbed with the stolen items all around his waist.
According to a social media user, Segun Availeth who shared the story on his Facebook account, the young man whose name was not revealed entered the supermarket pretending to be shopping before one of the attendants suspected his movement after she had spotted something very unusual around his waist.
The young man was confronted and asked to lift up his shirt, only to find six tins of sardines hanging around his underwear.
See more photos below.