VIDEO: Pilot of Helicopter That Crashed In Lagos In Body Bag Few Hours Before Flight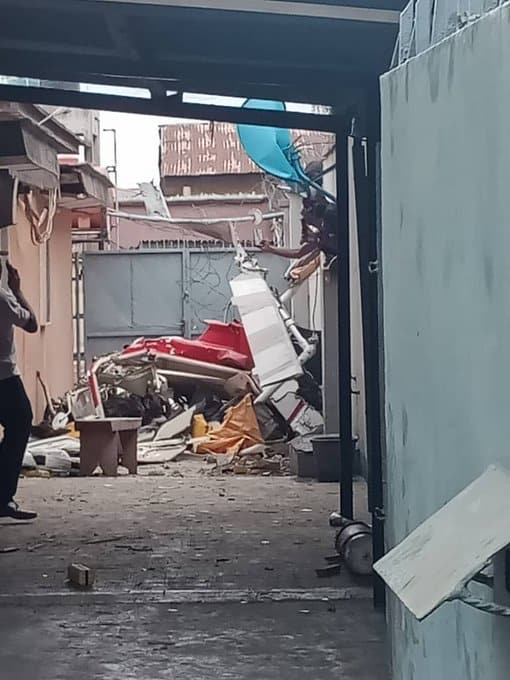 A video has emerged of the pilot of the ill-fated helicopter that crashed into a building in Lagos, Captain Chika Ernest playing on the eve of the flight, in a sack.
The friends of Captain Chika was be seen chanting "Chika must go".
He died the next day and his body taken away in a body bad.
Naija News reports that the Helicopter crash claimed the lives of all three crew members.
The Helicopter owned by Qourom Aviation was on its way from Port Harcourt, Rivers State to Lagos.
Source: Naija News