Senate Breaks Silence On Passing Controversial Social Media Bill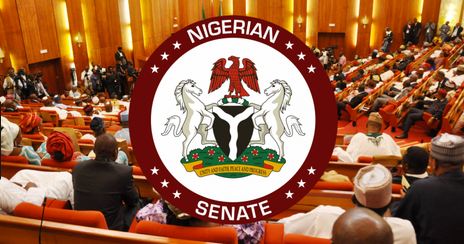 The Nigerian Senate has denied any plans of trying to pass the controversial social media bill which seeks to regulate the use of social media in Nigeria.
The spokesperson of the Senate, Ajibola Basiru in a statement on Saturday said all rumours on the passage of the controversial social media bill by the lawmakers is untrue.
The reaction from the Senate spokesperson follows speculations in certain media quarters suggesting the legislators have concluded plans to pass the controversial bill despite its rejection by Nigerians.
The reports suggested the Senators are planning to pass the bill as soon as they resume from their annual recess in September.
However, Basiru on Saturday told Nigerians to disregard the rumours, noting that the rumours are targeted at tarnishing "the image of the senate".
"This report is yet another example of irresponsibility taken too far as there has not been any recommendation for passage of the bill by the senate," the legislator said.
"The senate wishes that Nigerians will be circumspect, shunning gullibility which makes them to lap up those invidious write ups and begin to comment on non-existent issues.
"If some people have chosen the path of perfidy wanting to bring the nation and its sacred institutions down, Nigerians must be wary and unwilling to be led by those to believing the false fabrication.
"It is common knowledge that the senate conducts its sittings in the open and matters for consideration are well laid out and therefore, would not require anyone's investigation to 'dig' out what the Senate would do.
"We will not allow unscrupulous writers to denigrate the senate and ridicule the great work that is ongoing."