"I Didn't Know I Was This Powerful" – Garba Shehu Reacts To Report Of Changing A Christian Nomination To A Muslim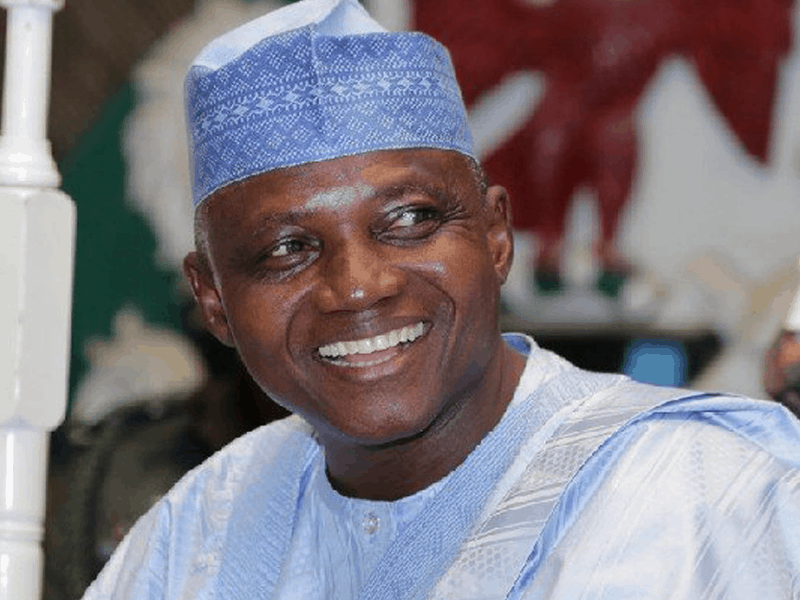 Mallam Garba Shehu, the senior special assistant to President Muhammadu Buhari has reacted to the story published by an online newspaper that he changed a nomination after it was approved by the Council of State.
Naija News gathered that an online newspaper, Sahara Reporters had alleged in its report that Mallam Shehu reversed the Council Of State decision nominating a Christian as Chairman of the National Population Commission (NPC) and announced a Muslim as a replacement.
This online medium recalls the Council had at its meeting on Thursday presided over by President Buhari, ratified the nomination of Silas Agara from Nasarawa State as the Chairman of National Population Commission.
But the publication on Friday claimed the presidential spokesperson reversed the Council of State decision and sent a brief message to journalists announcing one Nasiru Kwarra, a Muslim also from Nasarawa State as Chairman.
The platform also alleged that a government source confirmed to it that Governor Abdullahi Sule was among top Northern Muslims, who worked against a Christian being appointed to head the commission.
"Governor of Nassarawa and Chief of Staff told Buhari not to handover NPC to a Christian," the source said.
Reacting after the story was published, Mallam Shehu took to his Twitter account to deny the claim by sarcastically noting that he didn't know he was powerful enough to reverse the decision of the Council of State.
He wrote: "The digital newspaper published using donor funds from the US including the Ford Foudation & the Omidyar Foundation, which publisher is standing trial for plotting the overthrow of the elected govt of Nigeria is reporting that I have changed the decision of a constitutional body, the National Council of State. Pray, I didn't know that I was this powerful!"
…the National Council of State. Pray, I didn't know that I was this powerful!

— Garba Shehu (@GarShehu) August 28, 2020