Housewife, 8-Year-Old Girl Defiled By Guards In Oyo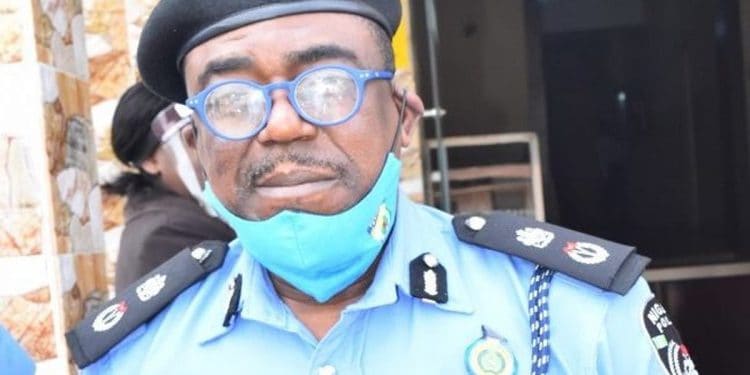 Two security guards has been reportedly arrested by the Nigeria Police Force, Oyo State Command, for allegedly raping a traveling housewife and an 8-year-old girl in different locations and time.
According to the report, Daniel Amanda, a security man in the Oyo State capital, Ibadan, was apprehended for forcefully sleeping with a housewife with the pretence of helping her.
Naija News learnt that the victim whose name is revealed as Ola, 23, had travelled to Lagos and returned to Ibadan at late hour.
She was said to have tried getting a ride to take her home but could not get any because of the curfew imposed to curb further spread of the COVID-19 pandemic. All her effort to find a safe place to rest her head till day break proved abortive and she resolved to sleep by the roadside.
Meanwhile, she was said to have reported to her husband of how stranded she was and he asked her to call one of his friends living close to the area but she couldn't get through to him on the phone.
Ola reported reportedly started to pace up and down the road around 1am as she could not get a safe place to sleep. While still panicking, the security man, Amanda who came to her aide after hearing her challenge reportedly offered to take her to his home to sleep till dawn.
However, the 25-year-old guard allegedly took advantage of her while they were in his room and raped her. The victim reportedly narrated her ordeal to her husband the following morning and the matter was reported to the police which led to the suspect's arrest.
Confirming the report, the Commissioner of Police in Oyo State, Nwachukwu Enwonwu, said the suspect had confessed to the crime. He noted, "On July 28, 2020 at about 9:30pm, the woman returned from Lagos State but couldn't get to her house because of the curfew imposed by Oyo State Government to curb the spread of COVID-19 pandemic.
"She called her husband to let him know that she could not get home and the husband told her to call his friend living around Akobo, Akala Roundabout, Ibadan. She called but could not get through to him, so she met a security guard around the area named Daniel Amanda, who agreed to render assistance to her by taking her to his home around 1:30am on July 29.
"Daniel consequently used the opportunity to forcefully have unlawful carnal knowledge of her. This was without her consent and it happened inside his room on the pretence of helping her. The suspect had made confessional statement to that effect."
CP Enwonmu disclosed further that the command had arrested another security guard with the name Yemi Akinkunmi, for allegedly defiling an eight-year-old girl.
According to his report, the 52-year-old also defiled the victim in his room. The commissioner of police revealed, " On July 25 at about 8am,one Yemi Akinkunmi, aged 52 of E8/227 Oke Ofa Baba Isale area of Ibadan returned from his security work and gave the victim (name withheld) and four other kids the food he brought home."
"Sequel to this, the kids went out of his room to play but the suspect later called the victim and pretended as if he wanted to send her on an errand. Consequently, he asked the girl to sleep on his bed and forcefully had carnal knowledge of her."
Meanwhile, Naija News had reported that a Nigerian lady has been arrested for stealing an iPhone from a phone hub and hides it in her private part.
Source: Naija News