Two Confirmed Dead As Helicopter Crashes Into Lagos Residential Building (Photos)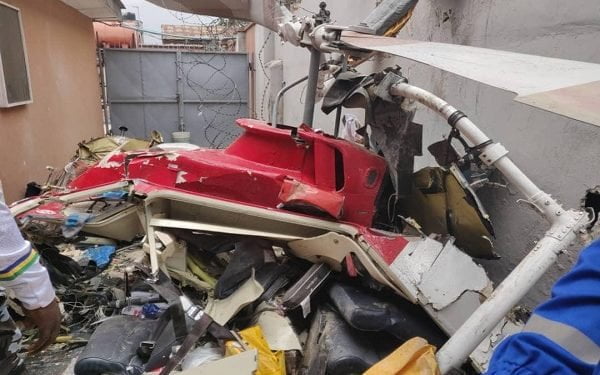 Two persons have been confirmed to have lost their lives following the accident in which a helicopter crashed into a residential building in Lagos State.
Naija News earlier reported that the crash occurred on Friday afternoon at Opebi area of Ikeja, Lagos State at about 12 noon.
The residential apartment is located at No. 16 Salvation Bus Stop, Opebi.
It was gathered that the helicopter had four passengers on board. The helicopter is understood to belong to Quorum Aviation.
Giving further updates on the crash, Ibrahim Farinloye, spokesperson of the National Emergency Management Agency (NEMA) told The ICIR that two persons including the pilot might have died in the crash while another person was rescued alive.
The Lagos State Police Command also confirmed the death of two persons while it added that one survivor has been hospitalized.
"Two occupants died at the scene while one survivor has been hospitalized. Accident scene secured," the statement noted.
See some photos from the accident scene: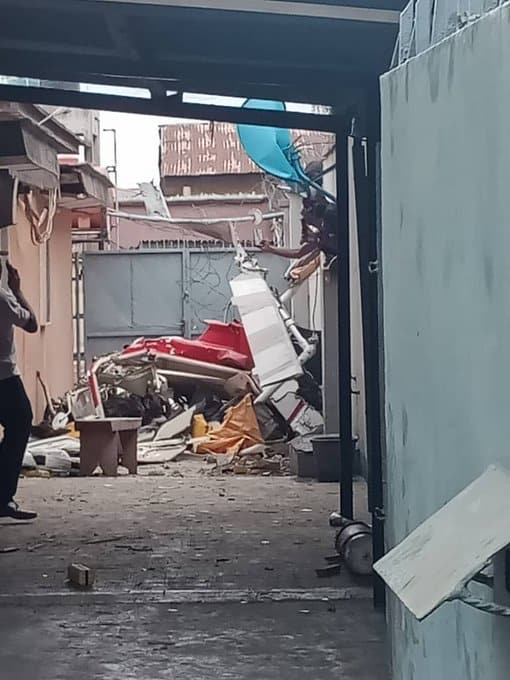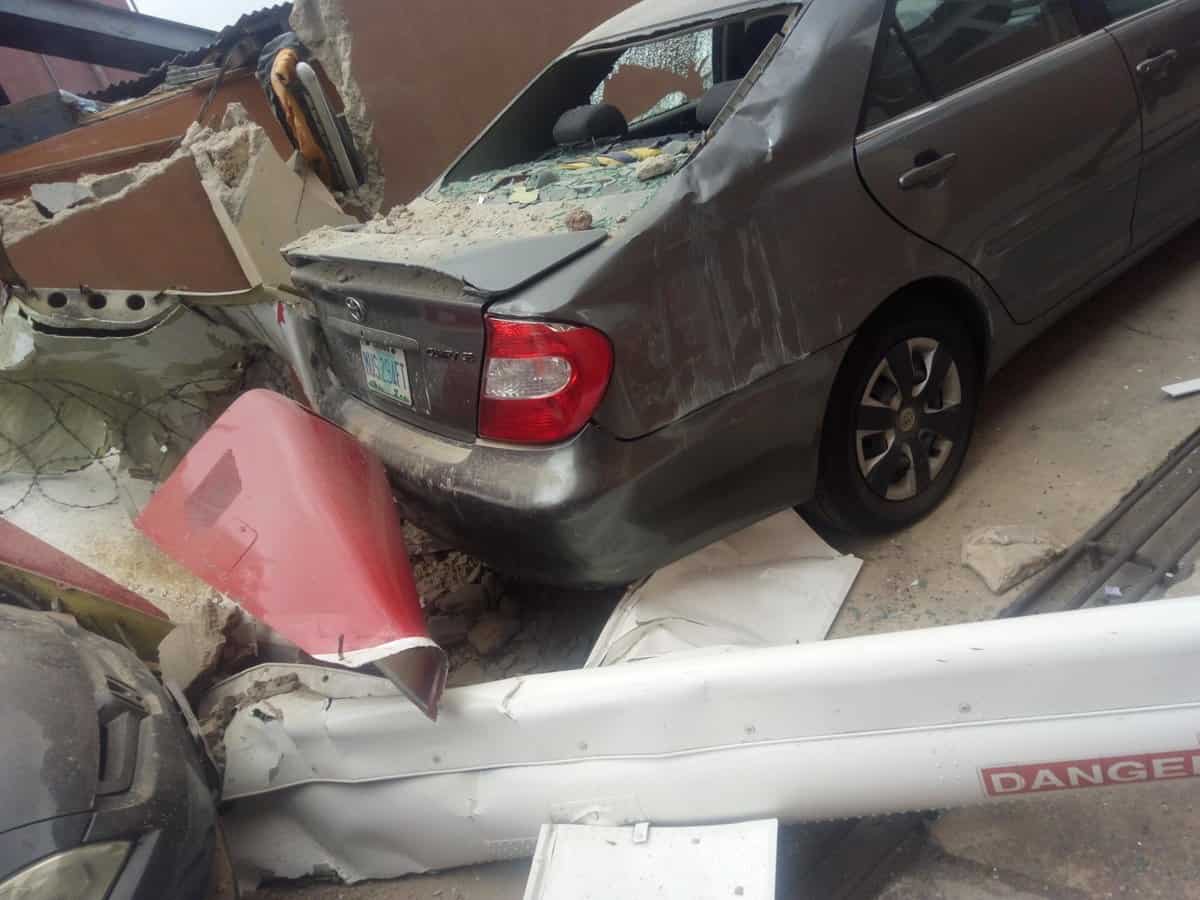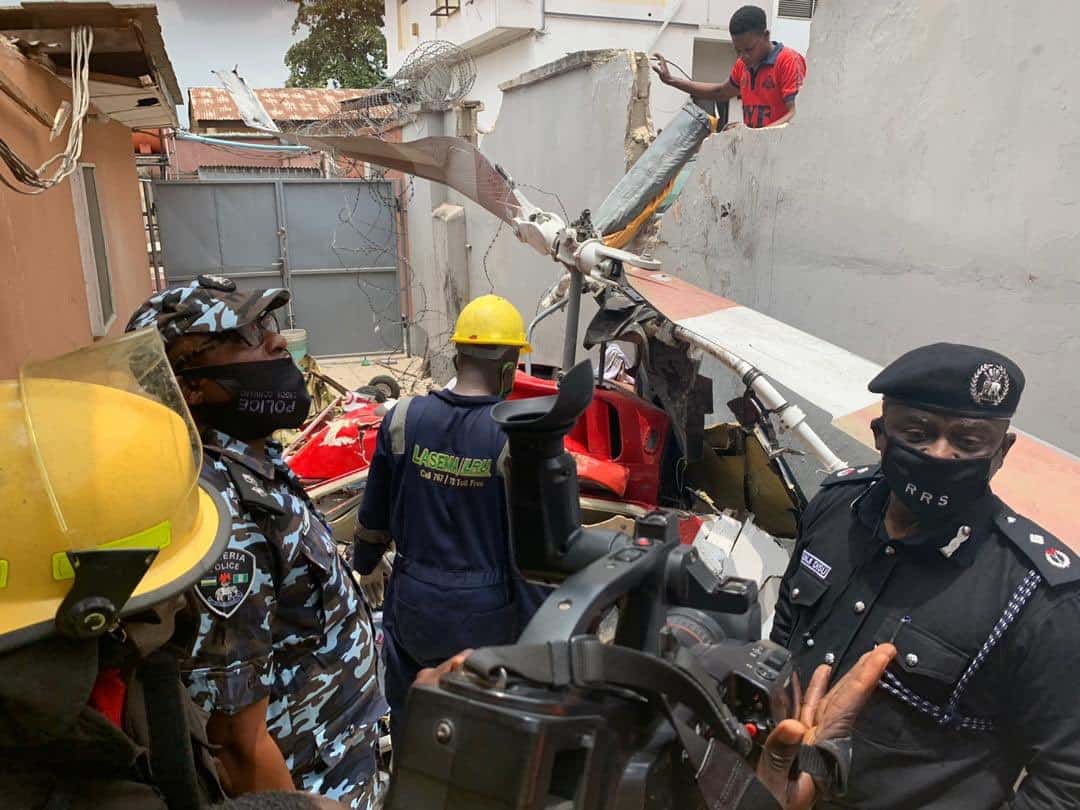 As at the time of filing this report, safety and security officials are still at the scene of the crash carrying out rescue operation.
More details on the helicopter's flight schedule are expected to be made available later.