Edo 2020: Oba Of Benin Blows Hot, 'Curses' Those Planning Violence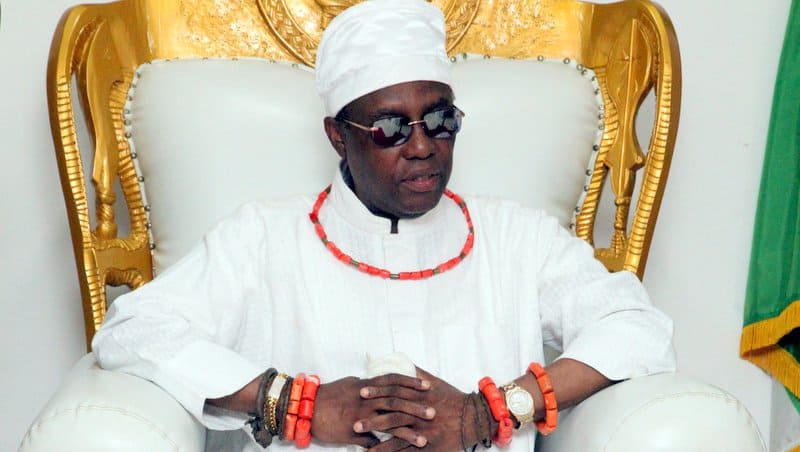 The Oba of Benin, Oba Ewuare II has sent a serious warning to those planning to cause violence as a result of the planned governorship election in Edo State.
The Oba who expressed worries about the spate of violence in the build-up to the governorship polls, appealed to all stakeholders to thread the path of peace.
The monarch, however, cautioned that those who refuse to shun violence should expect to be visited by the law of karma.
The traditional ruler made this position known on Thursday when he played host to the Chairman, Independent National Electoral Commission (INEC), Prof. Mahmood Yakubu, who visited him in Benin.
"We are appealing to the political actors not to turn the state into a battleground. All those who want to turn the land into a battleground, the law of Karma will visit them one by one.
"I am not happy that my children are fighting. I tried my best to intervene but to no avail. But God is in charge of the situation and I know that the election will be peaceful," he is quoted to have said by NAN.
He also warned the youths not to allow themselves to be used by the politicians, noting that "once they get into office, they forget the sacrifice you made for them. They often keep their children away from the streets during electioneering."
Meanwhile, the Oba also recommended a single six-year tenure for political office holders in the country such as the president and governors.
He told the INEC boss that in his opinion, that will save the country from a lot of political tension and worries while elected officers will also be able to focus on governance rather than politics.
"I am not an expert on political analysis, but I want to suggest that if possible after this election, come up with a single term of six years and mechanism to review leaders' performance periodically
"If that is in place, a candidate also knows that within the six years he can also be removed for not performing. I think that will go a long way to reduce tension associated with reelection," the Oba said.
The Edo governorship election has been fixed for Saturday, 19th September, 2020.