Messi Arrives In UK, Begins Negotiations With Man City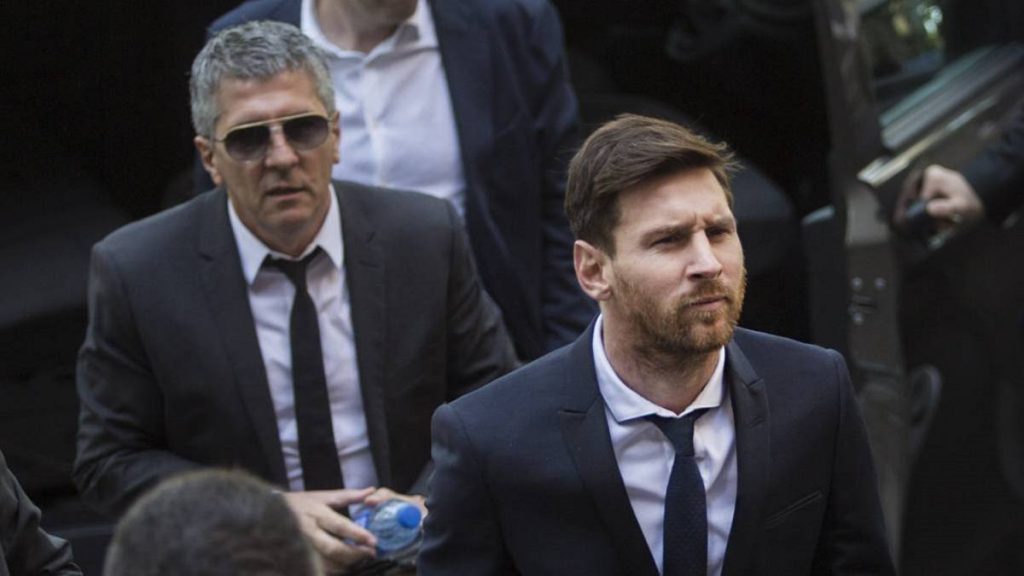 The Father of Barcelona's captain, Lionel Messi, Jorge Messi, has arrived in the UK to negotiate with Manchester City.
Messi has informed the La Liga side that he wants to leave this summer.
Several top European teams have been placed on high-alert, including City and Paris Saint-Germain.
There are speculations that his father is discussing a two-year deal with City, although there are still question marks over if the Premier League side will have to pay a transfer fee.
Messi believes he can activate a clause in his contract, which makes him a free agent at the end of a Barcelona season.
However, Barca insisted that the clause expired in June, which would mean either Messi or City would have to pay the player's £630million release clause at the club.